CraftsAll AgesResources
Upcycle23 Comments
Ideas for upcycling before you are recycling. 34 recycled kids crafts & activities!
I don't think its possible to be a hands on mom without saving anything and everything imaginable. Ever since I started doing crafts and activities with Henry, we've been hoarding recyclables. Henry actually has his own 'recycling center' now.
So, what is worth saving? What can be upcycled and put to good use for the kids?
I've come up with a list of 34 items to reuse that tend to be in your recycling bin. Try setting them aside before taking them out to be recycled.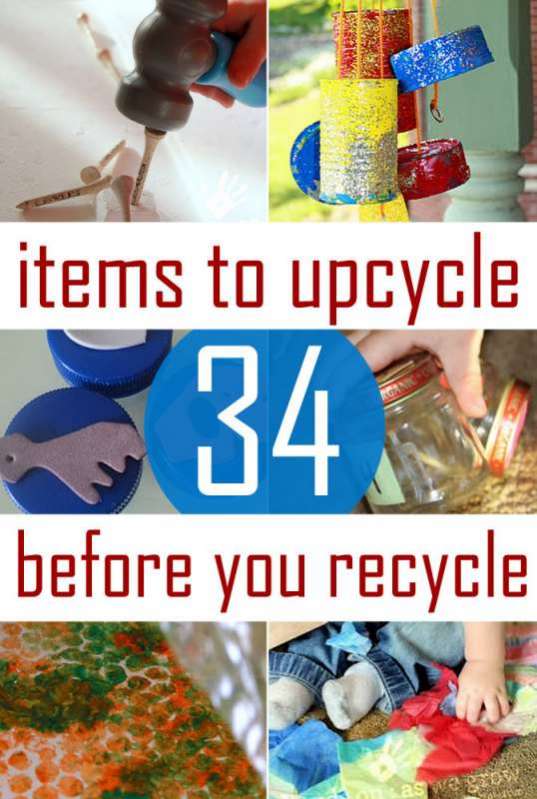 What can this recyclable become? What can it be upcycled into?
A collection of 34 Recycled Kids Crafts and Activities to reuse what you already have, instead of buying something new.
Believe me though, its not just limited to these! I'm collecting more and more ways to upcycle your recyclables on Pinterest. Its never ending.
And there's so much to do with an assortment of recyclables.
Don't forget my Pinterest Board with more ways to upcycle your recyclables!
What's your favorite ideas for recycled kids crafts or activities?