Literacy & ABCs
PopularPreschoolersABCs
Letter Sounds
Letters
Lowercase Letters
Resources51 Comments
It's almost time for back to school and these alphabet activities will come in handy! Ready to play some alphabet games at home!?
As a preschooler, I don't really think a lot is expected for them to know. Some basics are good though, like colors, shapes, numbers and letters.
To refresh your preschooler's memory of letter recognition in general, as well as knowing the uppercase and lowercase alphabet and getting to know some of the letters sounds, I've been collecting ideas for activities that Henry can do to get him back on track of school. (Check some more out my ABC Learning & More Pinterest Board.)
Not to mention it'll be great to get me back into school mode too!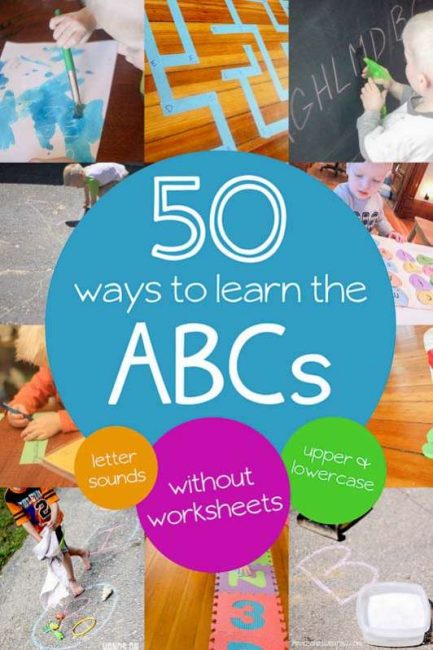 Here are 50 alphabet activities preschoolers.
Recognizing Letters of the Alphabet
Identifying the letters if the alphabet can be a fun activity for preschoolers to learn while playing! Here are 25 Alphabet activities to recognize the letters of the alphabet.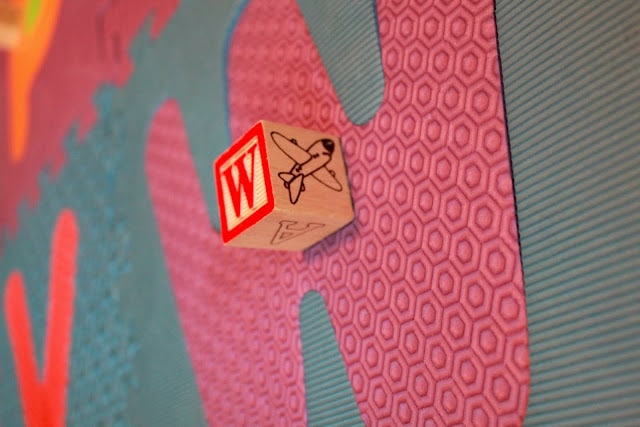 Additionally, these products are excellent to have on hand when learning letters.
These include my affiliate link that helps support Hands On As We Grow® at no additional cost to you if you purchase. We truly appreciate the support, thank you.
These provide amazing opportunities for alphabet games to do at home!
Learning Uppercase & Lowercase Letters
Lowercase letters tend to be harder for preschoolers to identify as well as match up with their uppercase counterparts. Here are 9 alphabet activities to help distinguish between upper and lower case letters.
Letter Sound Activities
Many of the activities that are listed for recognizing the letters of the alphabet can also be adjusted for learning the sounds of the letters too! Here are 16 alphabet activities to work on the sounds of the letters!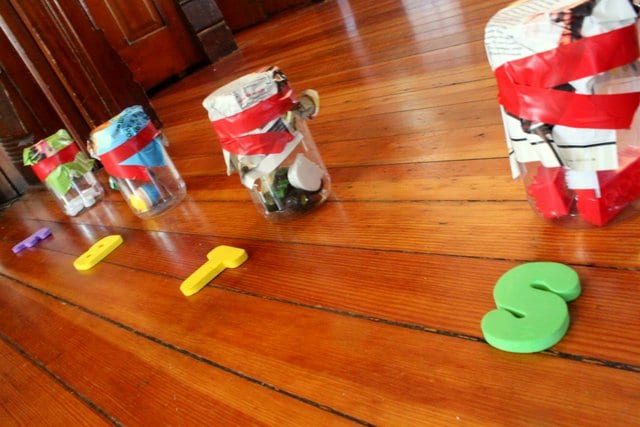 Fantastic books for learning the ABCs:
Supplement these learning activities with books and your preschooler will be singing, reciting, spelling and sounding out the ABCs in no time I bet!
I'd love to know.
Henry learned his alphabet really early it seemed. Identifying a few letters when he was 20 months old and knowing almost the entire alphabet when he was just over 2 years old. George on the other hand has no interest yet at 22 months so it's not on our radar.
Onto numbers! 40 number activities for preschoolers too!
When was your child able to identify some letters of the alphabet?