ActivitiesToddlersMy Favorites
Resources132 Comments
Activities for toddlers are the number one hardest thing for me to come up with to do.
They're a hard age because they often want to put stuff in their mouths, as well as not understanding direction or having the attention span for most activities.
We have done quite a few though (both Henry and George) and I've found a few more to add to the list of ones we'd like to try. Simple is often best for the toddler age range.
I consider a toddler to be roughly of the age of 1 to 3. When they start moving (walking) until they're able to learn and apply what they've learned to other situations.
Tips I have for doing activities with toddlers are just a few:
Allow your toddler to explore whatever it is that you give them.
Don't do an activity with an intentional plan, it never works out with this age range.
Expect a toddler to be interested, leave it out for them to come back to later, or even the next day.
Plan for them to put it in their mouth if you have a mouther.
I also highly recommend the The Toddler's Busy Book (affiliate link), by Trish Kuffner and PLAY: Activities Plans for your Two Year Old. They always have something that sparks an activity for us.
So, with that in mind… 50 Fun Toddler Activities! Including sensory activities, art and craft ideas, material explorations, and other fun toddler activities. Specifically chosen just for toddlers.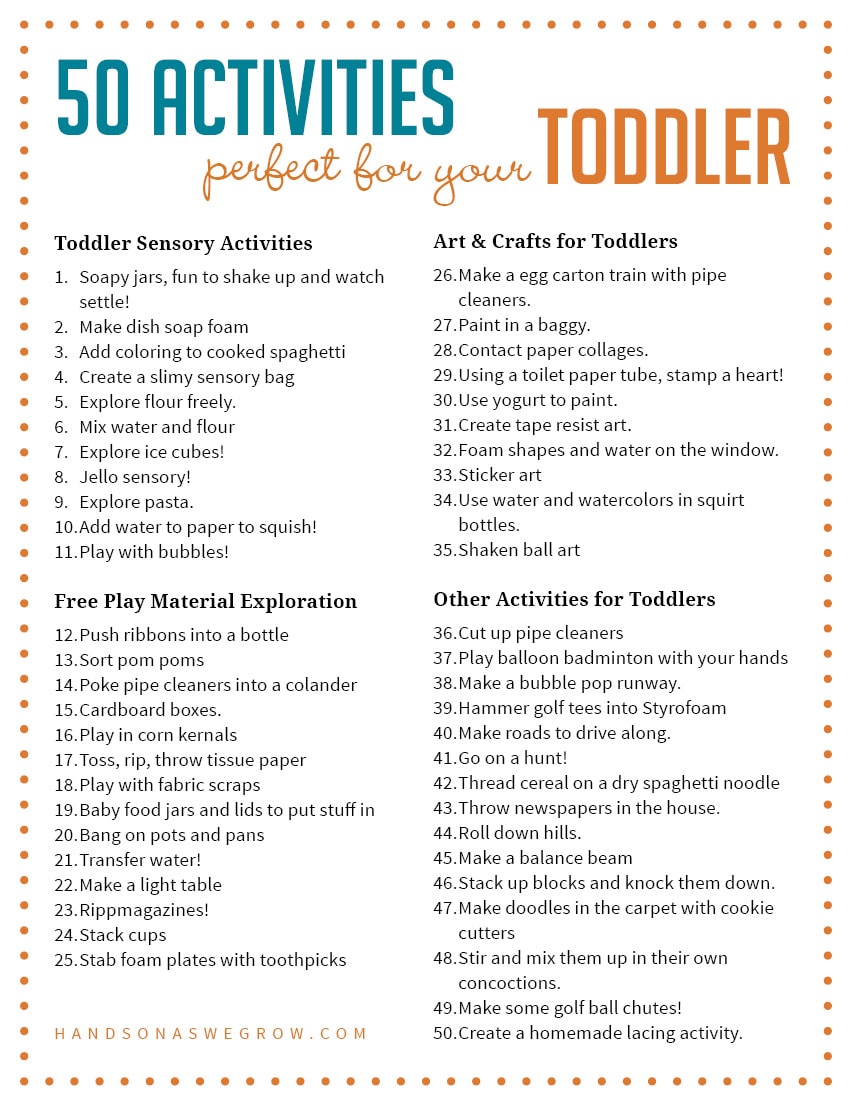 Toddler Sensory Activities
Let your toddler explore a material with their fingers, nose, mouth… How does it feel? What does it taste like? These are wonderful ways to learn and very hands on.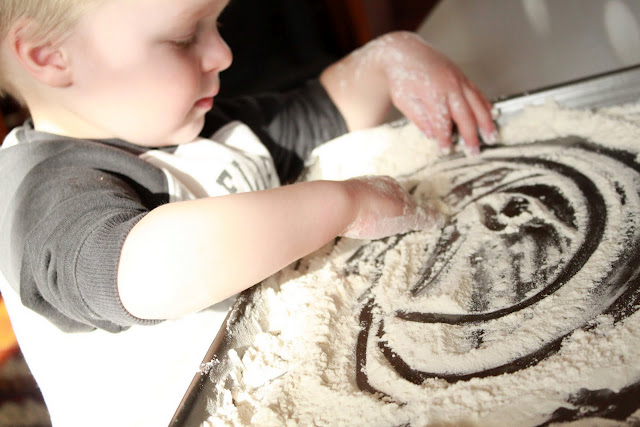 This is the area I struggle with the most. Getting creative with toddlers. But it can be done if you're a little creative too! Find some toddler proven strategies to arts and crafts with these activities!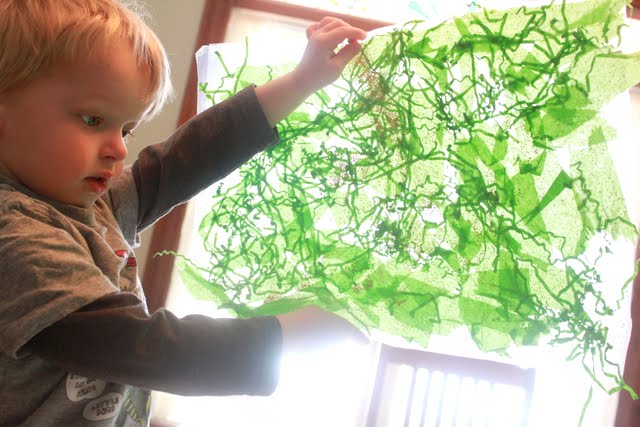 Find many physical activities for toddlers to burn off some energy!
Free Play Material Exploration for Toddlers
The simplest of all the activities for toddlers. A material by itself. Let them play and explore with it. What will they come up to do with the object?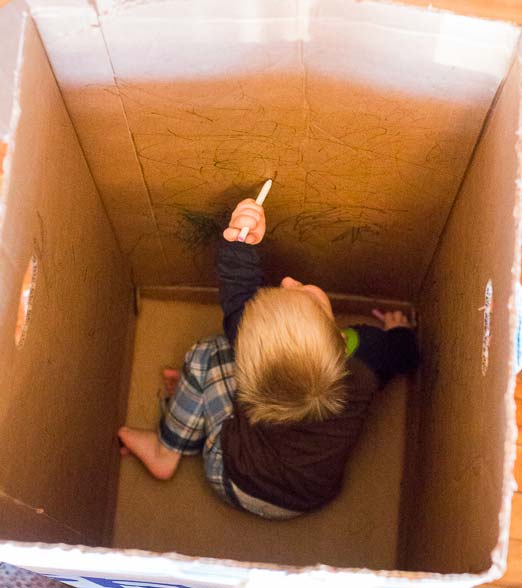 Other Activities for Toddlers
Stuff for toddlers to do. More than exploring, and not arts or crafts but an activity with an intended purpose. But one that a toddler can definitely do and do well.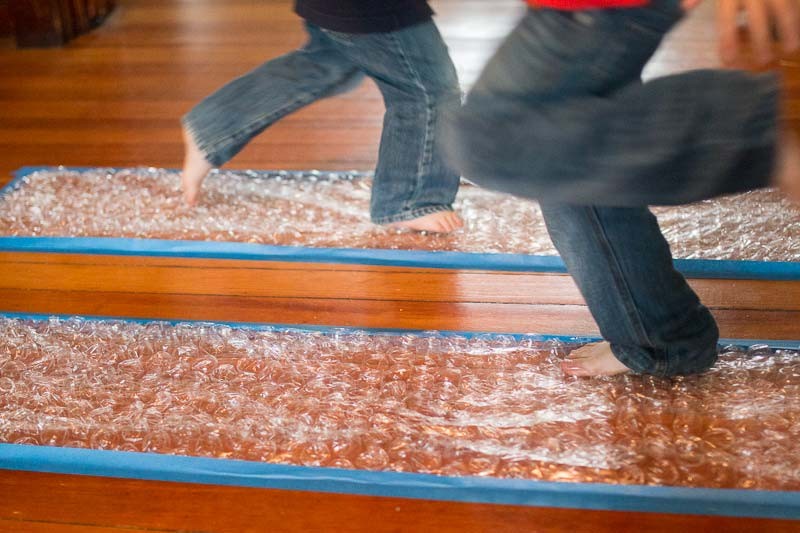 Chop up some pipe cleaners for sprinkles for fine motor practice or pretend play!
Get the balloon out and play balloon badminton with your hands or with paddles.
Leftover shipping packaging makes for a great bubble pop runway.
Hammer golf tees into Styrofoam for some great hand-eye coordination.
Bust out your ABC Mat and make roads to drive along. (Don't have an ABC Mat? (Affiliate link) Get one! They can be used for all sort of activities and learning!)
Go on a heart hunt, or any kind of hunt. Hide some like items around the house like you would Easter eggs!
Pop a spaghetti noodle into some Play Dough and thread other noodles onto the spaghetti for some fine motor practice.
Throw newspapers in the house.
Make a balance beam from boards inside or outside and practice walking along them.
Stack up blocks with your toddler and let him try, or let him knock them down. (Have a builder? Make sure you have these top ten block toys!)
Make doodles in the carpet with cookie cutters and other kitchen utensils.
Set out random ingredients from your pantry and let your toddler stir and mix them up in their own concoctions.
Make some pom pom drops!
A homemade lacing activity, from What do We Do All Day?, is an excellent toddler fine motor activity! You can also buy lacing cards too!
I gotta ask, what's a material that your toddler loves to explore?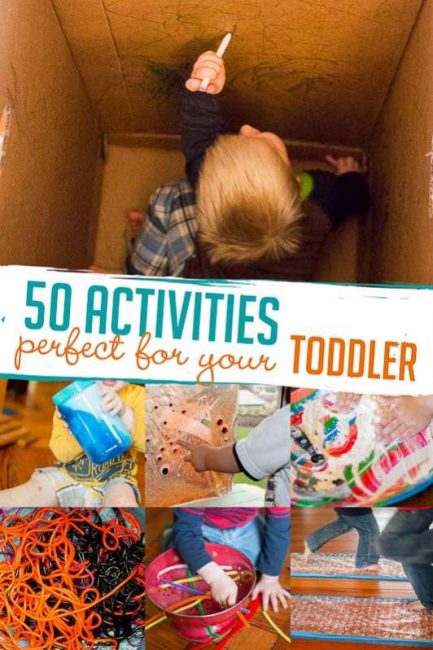 Must-have toys for the toddlers doing activities:
These toddler toys make are versatile to use in many activities and worth having! These affiliate links are to products to help make the toddler years easier and more fun.
More fun toddler activities to dive into: