SensoryToddlersIt's Playtime5 Comments
I often associate sensory activities to toddlers because it's all about exploring with your senses and not following direction or learning a specific curriculum.
When I think of sensory activities, I can't help but think of ooey, gooey, slimy stuff to put through your fingers. But there's more to the senses then just touch. Sight, smell, taste, touch and sound.
While most sensory activities I see are usually touch-related, I did find a couple of others as well that focus on sight and smell on It's Playtime last week.
Below are 6 sensory play ideas for toddlers, you can also browse these other collections of sensory activities for toddlers:
These sensory activities are great for toddler exploration!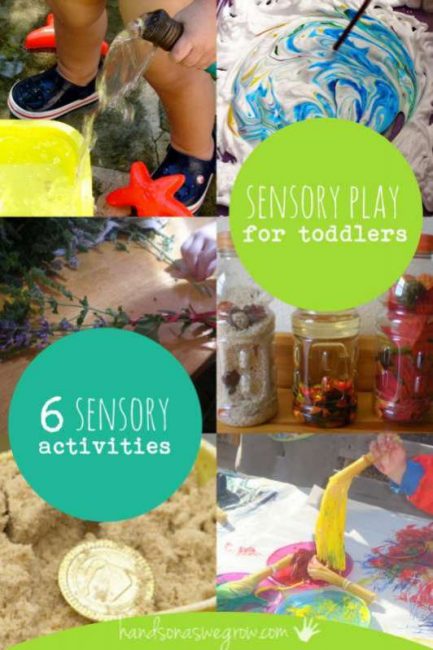 6 Sensory Activities for Toddlers
(above, from top, left to right)
Toddlers also tend to put things in their mouth still. If you have a 'mouther', here are 34 sensory activities that are also edible so its okay if they put it in their mouth.
Let me know! What sensory material do you like to use with your toddler?