I'm Jamie, the mom.
I'm a former marketing manager turned stay at home mom when I had Henry. When he was 2 1/2 years old, I decided I wanted to start doing hands on activities with him (in fact, it was my New Year's Resolution for 2011).
By promising myself to do activities with him, and then writing about it on Hands On As We Grow®, I've learned to become a hands on mom while Henry has learned a lot on his road to preschool and kindergarten.
Since then, George and Louis have joined us in our hands on activities. Its fun to do activities with all of them, but can be a little tricky juggling three different levels of development too.
A little more about me:
My family owns the local bakery, and I'm kind of the back end guru of the business, so if I'm not on the computer sending out social media updates on Facebook or Instagram for Hands On As We Grow®, I'm still probably on the computer doing bookwork and payroll for the business.
I also decorate cakes for the bakery! I learned to decorate in 2006 and have since been doing wedding cakes, as well as other specialty cakes for birthdays, baby showers and so on. Its a great outlet for my creativity since I have a graphic design degree and don't get to use it much.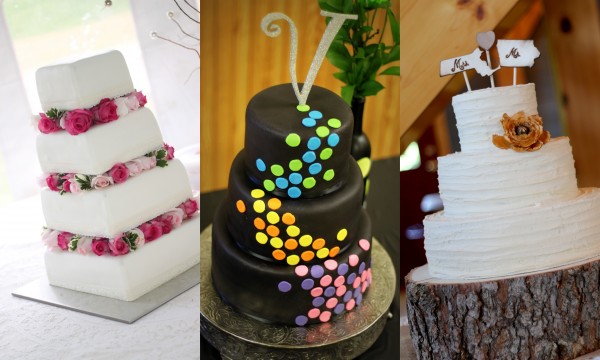 My husband is the baker at the bakery. He manages all that good stuff and makes sure that we have a great product to sell. He's been doing it since he was a boy. The bakery has been handed down two generations now, it started with his grandfather in 1968.
I have three boys.
While I try my best to not be stereotypical, sometimes it may come across like I am gender stereotyping. This is because I have three boys. That's all I know, boys. I don't have girls to compare to, so I can only assume. And also why you find posts such as 35 Activities for 'Things that Go', because that's what my boys absolutely love.
There's Henry, George and Louis.
Now that you've gotten to know me a little bit. See what Hands On As We Grow® is all about.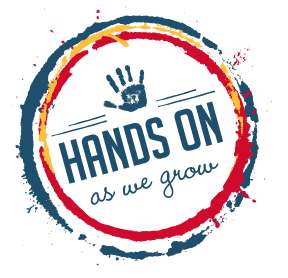 Or shoot me a little line to say hi at jamie at handsonaswegrow.com I'd love to hear from you!