Gross MotorToddlersBalloons
Free Play9 Comments
What can you do with a couple of balloons?
(Ideas are welcome!)
Not to worry – I've put together a list of 30 things to do with balloons!
A favorite of ours is balloon badminton!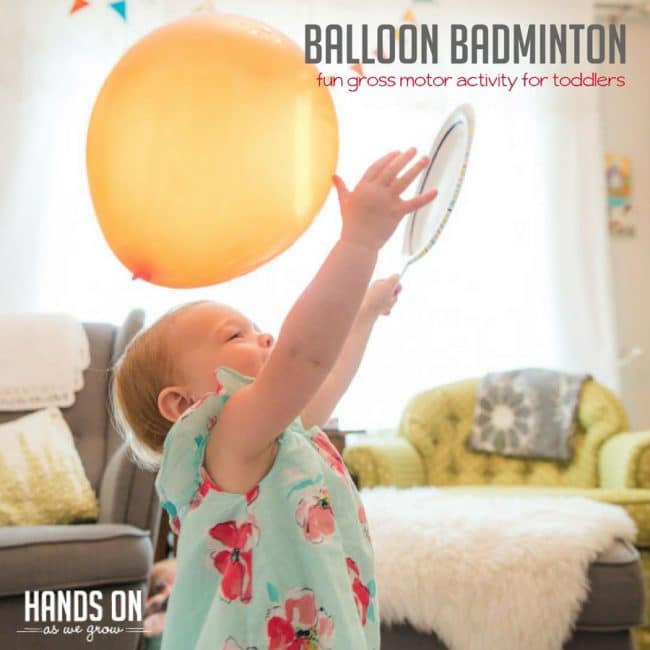 I blew up a couple balloons and the first thing we did was play Balloon Badminton!
I put together two 'rackets' with paper plates and plastic forks taped to the back of the paper plate.
You could use paint stir sticks, paper towel holders, or anything long and sturdy! (and staple them instead of using scotch tape!)
We didn't make it a formal game of Badminton.
If you do, tell me your trick on how to make a toddler or preschooler do that…
Try easier variations of Balloon Badminton:
Hit the balloon (hand-eye coordination)
Keep the balloon off the ground (balance/steadiness)
Hit the balloon back and forth to each other across the play table or other object (team play)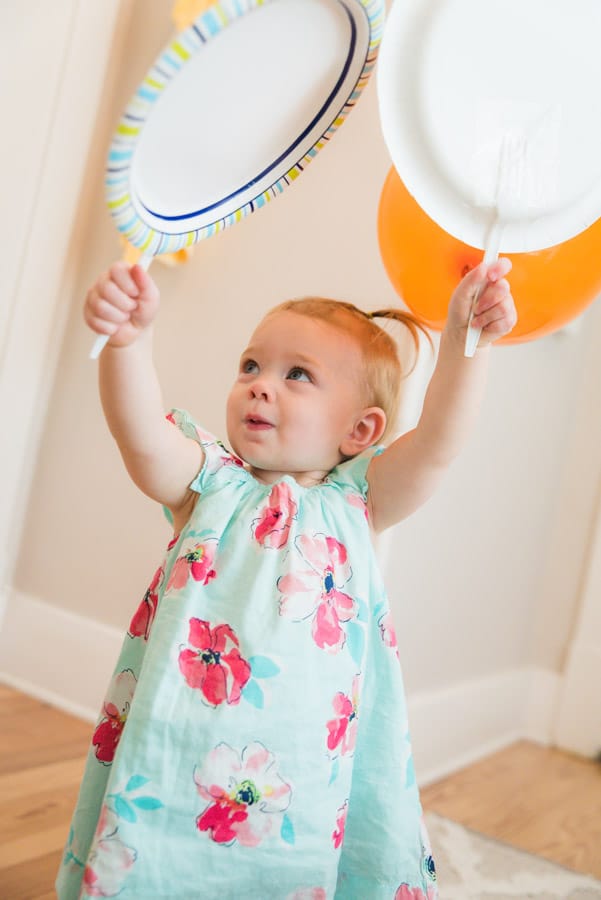 If the weather is cooperating – take this activity outside!
Have you played Balloon Badminton with your toddler?
Share how it went in the comments!