Art Projects
Crafts
WinterAll AgesResources
Snow19 Comments
Making snow, snowflakes, and snowmen are great winter activities for a snow theme! I love the idea of snow!
Snow!
Its winter and we still have grass in Iowa!
No snow!
MORE ACTIVITIES YOU MIGHT LIKE
However, I'm in the mood for snow.
So we're going to have a little fun with some snow activities!
Get crafty! Get creative! Learn a little!
Or just have fun with these…
32 snow theme activities for the kids this winter!
More winter crafts for kids, winter activities for toddlers and 100s of indoor activities for kids!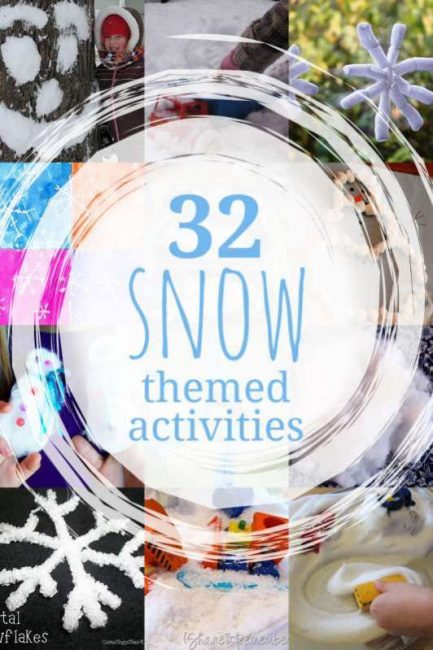 Snow Activities for Kids:
Snow theme crafts for kids to make:
Snow theme sensory tubs:
I hope we get snow soon! Do you have snow yet?
Get outside and play in the snow with these 10 Snow Activities to do Outside!