Crafts
WinterAll AgesResources
Snow4 Comments
It doesn't matter whether you've got snow on the ground or need to imagine a chilly scene, these snowman crafts for kids are easy and fun! You'll love these wonderful winter activity ideas.
Snowmen are so fun and cute!
Plus, I collect them. That's my thing.
I don't put out much for Christmas decorations, its more for winter. My mom collects Santas, I collect snowmen
I love that they have a longer shelf life!
So the kids making a snowman to hang up for the winter is right up my alley!
24 Snowman Crafts for Kids to Make
Making these snowman crafts together with the kids will be a great way to spend those too cold of days when you're stuck inside. These are also great for those of you that don't ever even get snow!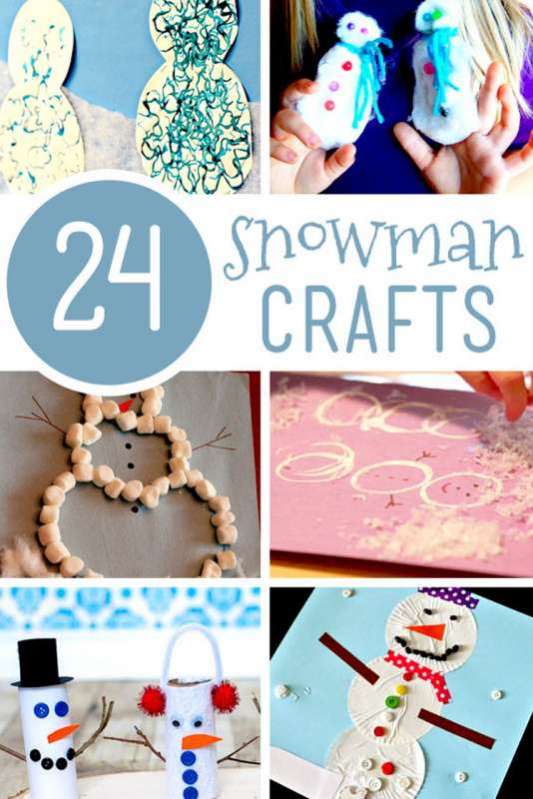 And if you end up liking these, you'll probably want to check out the 30 ideas for making snowflakes too. You can find all sorts of things to cut them out of, plus nifty craft ideas!
28 MORE winter crafts for kids to make – including snow globes, penguins and ice wreaths for decoration!
Get into the winter spirit with cute snowflake crafts for kids!
I think these activities will supply enough snowmen to decorate my home for the winter season!
They're all so cute, I'm not sure which ones we'll start with. Which snowman crafts will your kids make?