WinterPreschoolersGrade SchoolKindergartnersButtons
Window6 Comments
We've finally had a good snow here in Iowa and I feel like I can finally get into winter crafts and activities. It was hard to get in the Christmas spirit over the holidays without there being at least a dusting of snow!
After we took down the Christmas tree, our front window looked a little bare. We decided to decorate it for winter with a super cute icicle craft the boys had fun making. And shh. I snuck in a little learning too.
It's been a long time since we've done a button craft. And they're always a favorite. It's hard to go wrong with them, buttons make everything incredibly cute.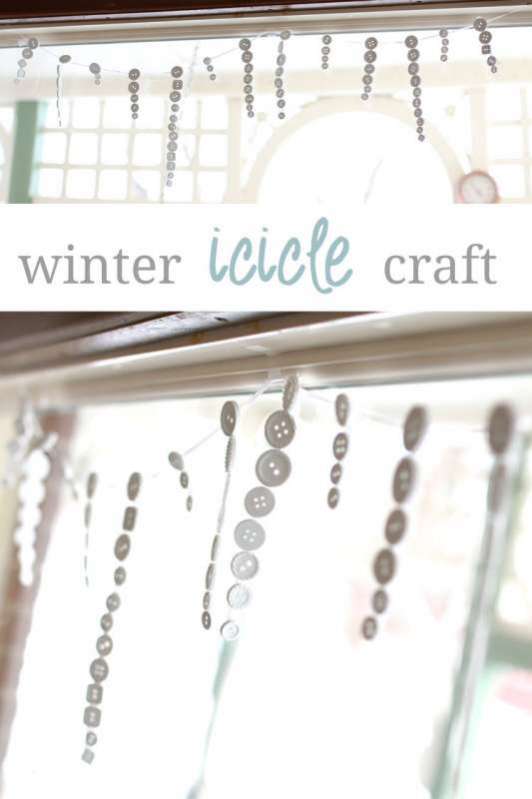 Each icicle was quick to make. But it took a lot to fill up the window!
Find more winter crafts for kids here.
I recently got in the button mood when I was shopping for Christmas gifts and bought a couple packages of buttons. One in all white since winter was upon us. I figured I'd find something to do with them. And this was the perfect (and cute!) craft to make.
Supplies to make this icicle craft:
I included some affiliate links to help support hands on : as we grow if you purchase at no additional cost to you. Thanks!
We used some white ribbon I had on hand.
The boys each cut different lengths of the ribbon. They decided how long their icicles got to be.
Then they did a 'dry run' with the buttons.
George and Henry lined up the buttons on their pieces of ribbon. Like an icicle, it starts big at the top and gets smaller towards the end. They lined up their buttons the same, big to small.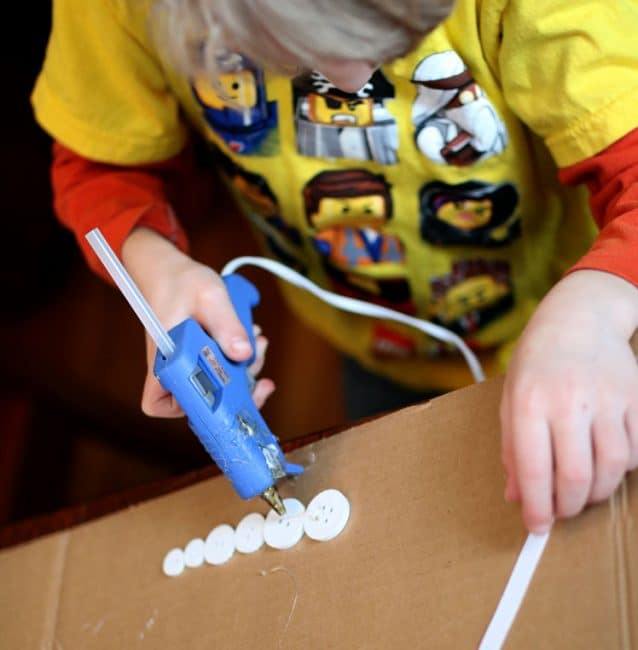 It was then time for the fascinating part. The boys hot glued the buttons onto the ribbon, or actually, it was the other way, the ribbon onto the buttons.
Once they got their lineup of buttons how they wanted them, they flipped them over in line. Then hot glued a dot onto the back of a button and pressed the ribbon on.
I gave both the boys a once over of where its hot on the hot glue gun before starting.
Tip: We also used craft sticks to press the ribbon on instead of using our fingers!
We set aside each icicle the boys made to later be added to a garland of icicles!
I hot glues each icicle craft onto a longer piece of ribbon. I eyed it a little to evenly space it, but I didn't want them perfectly spaced apart.
Then our icicle craft got hung in the front window to display for the winter!
It looks so pretty, especially with the white snow in the background the boys get to play in outside!