Crafts
EasterAll AgesEggs
Resources16 Comments
Take a break from all the spring crafts you're making with the kids and make some decorated eggs for Easter!
Holy cow there are a lot of ways to decorate Easter eggs! From homemade natural dyes to decoupaging to using your hot glue gun, there are tons of ways to make decorated eggs!
Branch out your ways of decorating Easter Eggs with one of these 26 new creative ideas!
We've tried a couple of these methods you can check out too! Last year we did three new ways to decorate Easter eggs that we've never done before! It was fun to branch out!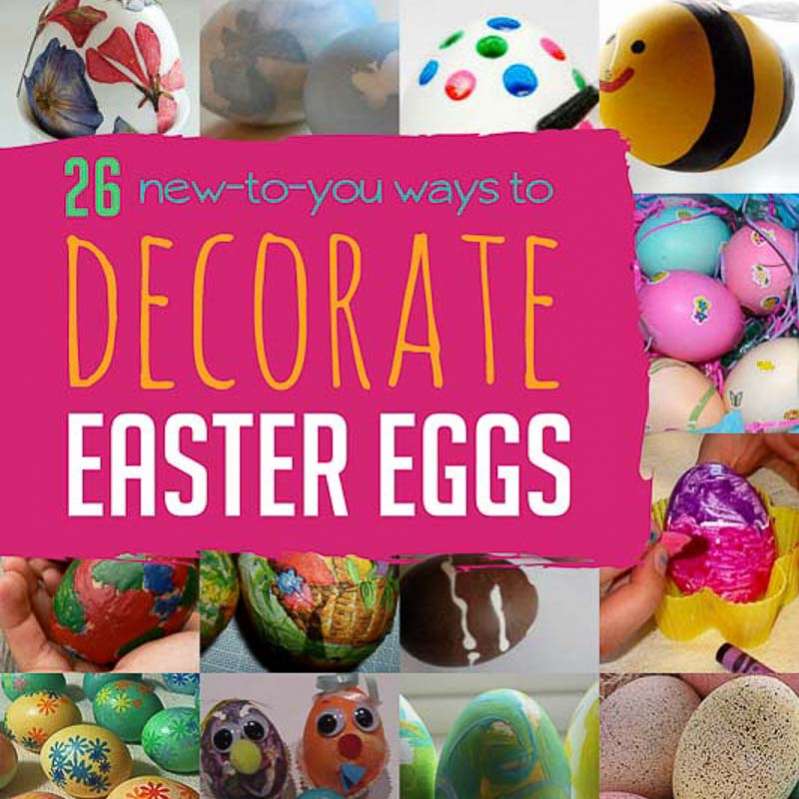 What technique will we try this year? We're definitely using the muffin tins!
You don't have to have real eggs to decorate either! Try these wooden eggs (affiliate link) to decorate your eggs early and keep them out longer!
Here are 26 ideas to decorate your Easter Eggs:
What method do you use to decorate Easter eggs?
Red Ted Art has 10 more egg decorating ideas too! Have fun decorating eggs this Easter!
What is your favorite way to show off your decorated eggs?