Art Projects
SciencePreschoolersGrade SchoolKindergartnersCrayons
Leaves
Matching
Nature10 Comments
I cannot believe we've never done leaf rubbings in the past!
These were so cool to watch come to life.
Of course, I added a little learning twist to this, too.
I turned plain ol' leaf rubbings (which really aren't so plain, if you've never done it, what are you waiting for? Totally cool) into a matching game for the kids.
MORE ACTIVITIES YOU MIGHT LIKE
To prep the activity, I started off wandering through our yard with Louis while the older two were busy playing.
I searched for unique leaves of plants that I had. More than just a regular leaf. Leaves that could be easily identified as different from the others. I made sure to get two of each of every kind of leaf I had.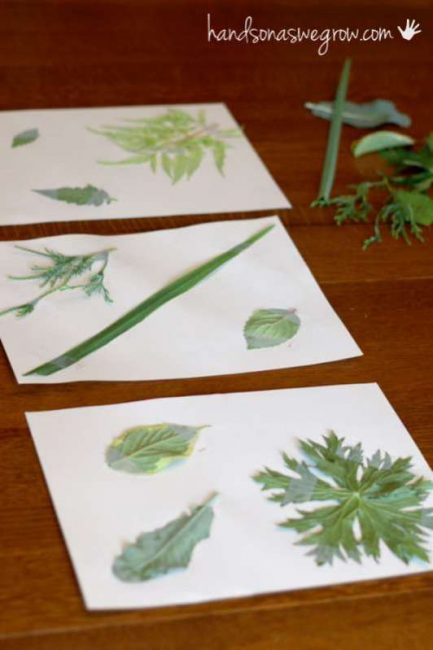 I then taped one set of the leaves onto pieces of paper (don't add too much tape, I found that the tape edge rubbed through as well). Far enough apart that they didn't overlap and they had plenty of room.
Before the boys joined me in the room, I turned the paper over and taped it to the table.
They had no idea what was underneath them! A total surprise!
With a crayon, the leaves came to life on the other side.
I previously unwrapped a few broken crayons we had lying around. (Here's 35 other ideas for crayons too.)
Henry and George rubbed the paper using the side of the crayons. Coloring it in and magically drawing leaves of all different sorts!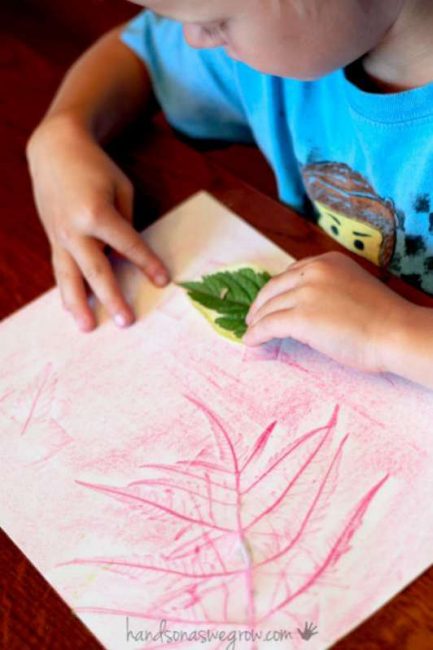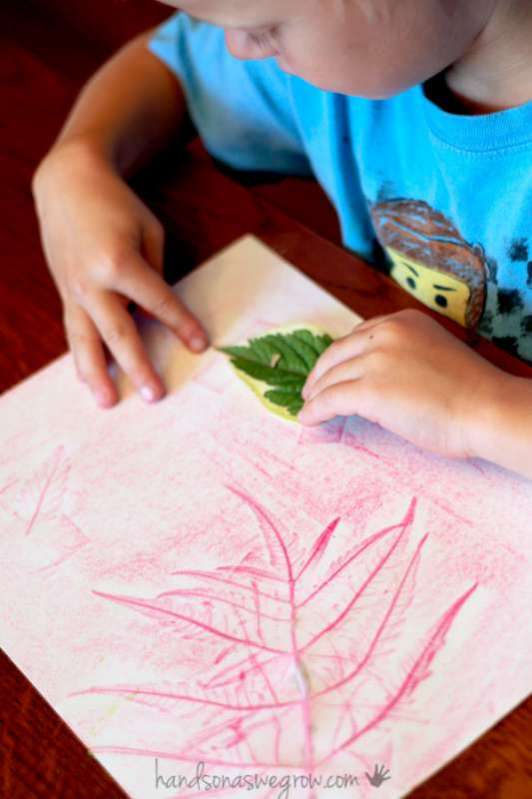 And then it was time to guess.
I had the second set of leaves waiting for the boys to match up to their leaf rubbings.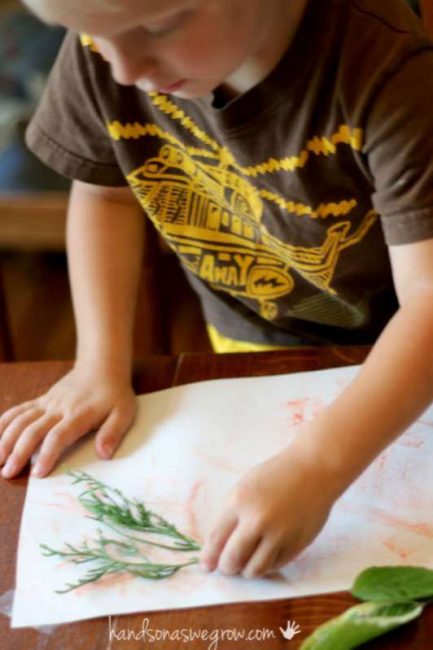 What did it look like?
What shape was the leaf? Is it long or more round?
What are the edges like? Are they smooth or jagged?
What do the lines of the leaf (the veins) look like?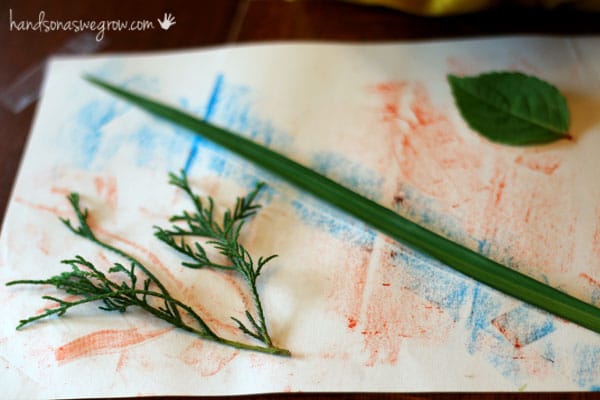 Some leaves were obvious and the boys found their match in a second.
Others were very close and couldn't be determined until the others has been determined, just to be sure.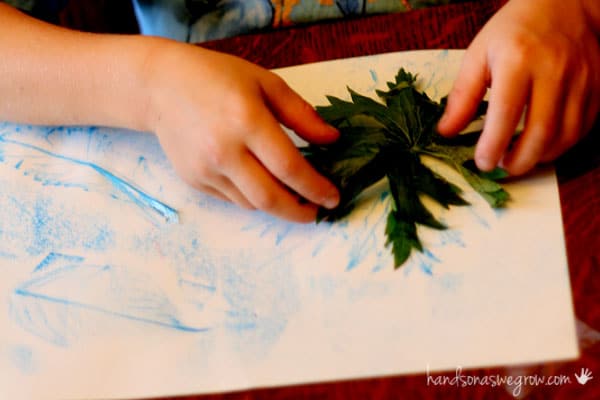 More nature ideas to try: