Art Projects
CraftsAll AgesColors
Crayons
My Favorites
Resources79 Comments
What to do with crayons? How about 35 kids activities for them, other than coloring!
Everyone has at least one pack of crayons, right?
We seem to have them all over.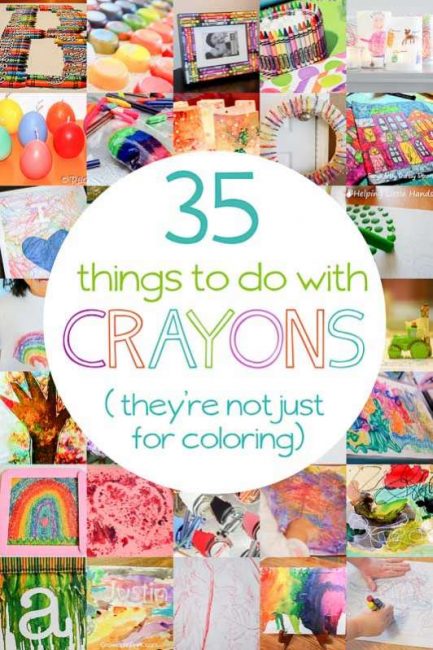 MORE ACTIVITIES YOU MIGHT LIKE
What to do with crayons, besides color?
My kids don't like to color. [Seriously, anything but coloring… any experiment, art project, or even craft, and they're all for it.] Although, we've just recently discovered twistables crayons, affiliate link, and the kids love them!
Well, turns out, a lot. I've searched for some fun ideas to do with our crayons, and came up with 35 uses for our crayons. Things to create with crayons [some craftier things], some art ideas for crayons, and even some activities to do with crayons!
Create with Crayons:
Art with Crayons:
Activities with Crayons:
Need more inspiration for your crayons?
I have an ongoing collection on my Pinterest Color Me a Crayon board.
So, let's be honest.
How many crayons do you have lying around, broken up, or not used.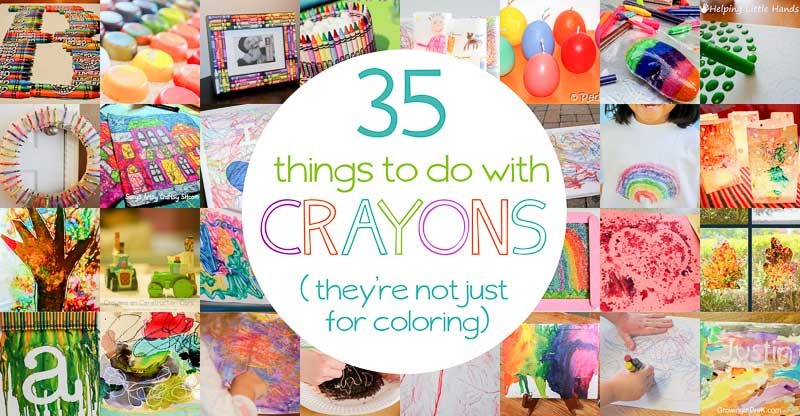 What about Balloons? Find 30 ways to play with balloons!
What will you do with your crayons?