Throughout December I've decided to take a little break and step back from the blog a little bit during the holidays.
I'm going to be exercising what I learned throughout the 30 Days to Hands on Play Challenge, and focus more of my attention on the family.>I still may pop in a couple times this month with a post or two, as well as continue It's Playtime each week. But for the most part, I have the month full of wonderful bloggers who are going to share a variety of posts with you! From holiday crafts to parenting to creativity to literacy. I'll be introducing you to many of my favorite blogs that I feel that hands on : as we grow readers should really know about!
In addition to the guest posts, I am taking part in the Creative Christmas Countdown put on by Create with Kids and 24 creative kid bloggers. Look out for Day 12 from me!
I really can't believe its been almost an entire year that I've been blogging now [the anniversary is sometime this month…]
I feel the need to reminisce a little bit on the life of hands on as we grow.
Here are a few of my favorite posts from the year, so if you're new to the blog, this is the time to check them out!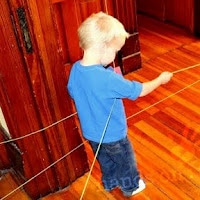 See you more in the new year!