Literacy & ABCs
Move & LearnKindergartnersSight Words6 Comments
How about a sight word jump and grab activity to get the kids moving and learning?
We're just stuck on sight words around here lately. Trying to get Henry moving forward on his lists.
We did another sight word activity to practice his most current list.
I quickly wrote his list of words each on a coffee filter (any piece of paper, or paper plate, would work for this).
I then taped, not tied, them to yarn in which I taped that to the top of the doorway. I taped them so they were easy to come off when Henry grabbed them.
I asked Henry to stand in the doorway and hold up his hand, to check how tall to put the words.
I made them all hang slightly higher than what he could reach standing. So he'd have to jump to get them!
Then I'd call out a sight word.
Henry would find it, and he'd jump to get it.
More ways to learn sight words! Try these 12 hands on learning activities to learn sight words.
Apparently, I put some too high because there was no way he was going to reach it.
He tried and tried. George even tried and tried… just because it was fun!
We eventually got a stool for him to stand on and jump off of to grab the sight word.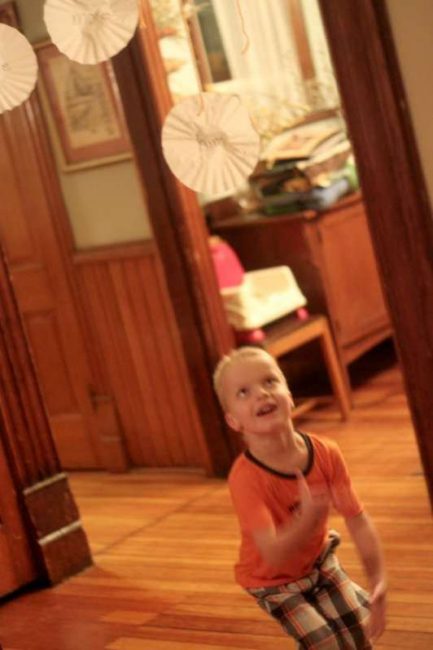 I think he's finally got this list down!
He's been having a tough time with the word other for a long time. He told me after this activity that he's ready to take his list to his teacher to pass it and get the next list of sight words to learn!
I love it when he's so excited to learn more and more!
More move and learn ideas from my co-hosts: