Autumn
Crafts
Fine Motor
HalloweenAutumn
Pumpkins
Tracing1 Comment
When you need a fall craft super fast, this one minute prep pumpkin family craft, from Erin, is perfect!
This fall tracing and cutting activity was SO fast and simple to pull together. All I did was get out the construction paper, markers, and glue.
The kids took over from there!
One Minute Prep Pumpkin Family Craft
To make your own one minute prep pumpkin family craft, you will need:
orange and green construction paper
scissors
black marker
pencil
circular objects to trace
glue
To collect the objects for tracing, I told my kids to zoom all around the kitchen and collect ALL of the objects they found that could be traced to make circles. You could turn on some music to add a fun timed element to this searching step!
They hunted high and low. I let them bring over everything they found.
We ended up with quite a collection!
We looked at everything they found and first picked the biggest one to use to make our Daddy pumpkin. Then, we next selected the smallest object for our baby Jack pumpkin then filled in everything in between.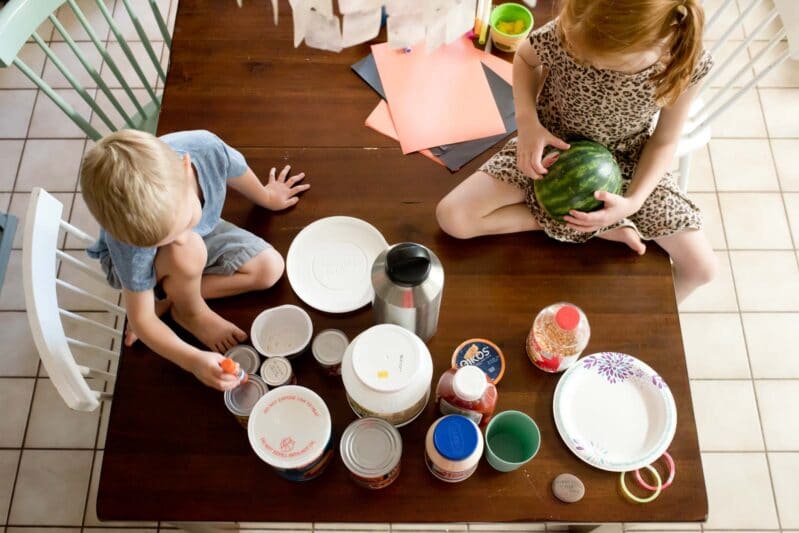 Have fun with our best Halloween scavenger hunt ideas!
Trace, Cut, Rip, and Paste!
Next, the kids got hard at work tracing and cutting!
They ripped green construction paper to make realistic rough-looking pumpkin stems.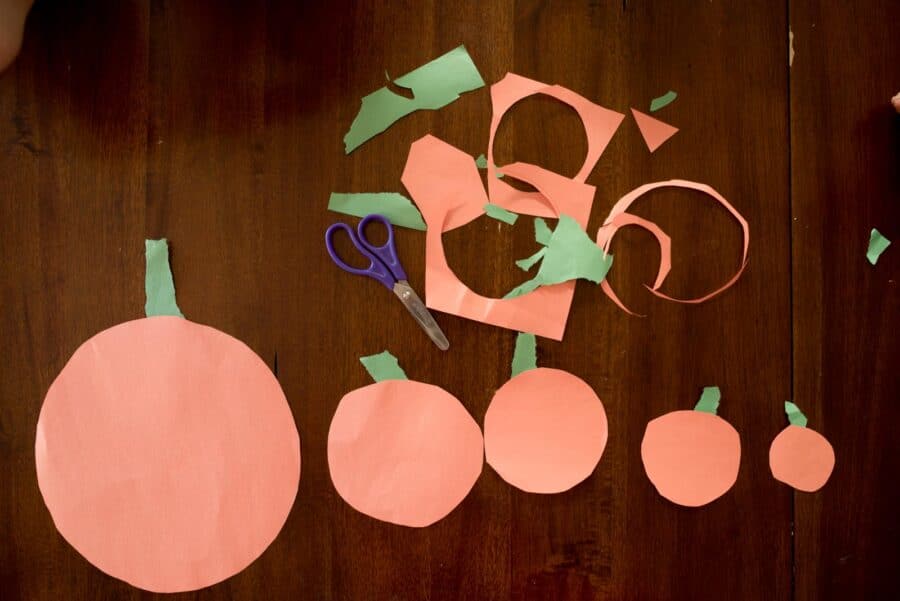 My husband would like you all to know that Daddy Pumpkin is not to scale and he isn't actually five times larger than the rest of us.
The final step was to draw on the faces. I told them that they could either find more objects to trace or do it freehand.
My five-year-old opted to draw on shapes of her choice but my three-year-old wanted to keep tracing.
This whole activity took less than a minute for me to prep and took the kids about 30 minutes to create.
These monster crafts are also perfect for kids at Halloween!
Add the fine motor cutting and ripping practice and shape recognition, and this super simple pumpkin family craft was a definite win for Mommy Pumpkin!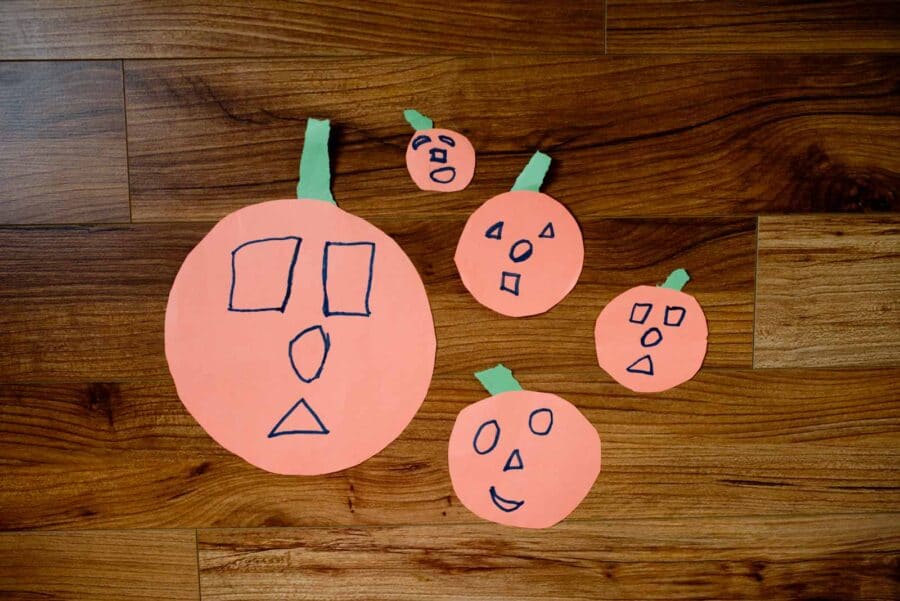 When you are done with this Halloween pumpkin craft, you can also try these other pumpkin crafts for kids!
What's your favorite fast set up craft or activity for kids? Share your idea with us!