Autumn
CraftsGrade SchoolKindergartnersPreschoolersLeaves20 Comments
Vibrantly colored leaves are a beautiful and fun seasonal craft project for kids! We love these leaf crafts that are just perfect any time of the year.
We are blessed here in Iowa to have four distinct seasons. Fall is a favorite!
I love making crafts that use the beautiful colors of the Fall leaves. Reds, oranges, yellows, and even some last hints of green.
So pretty!
I love Fall the most, but these winter activities are super cute, too!
42 Stunning Leaf Crafts for Kids to Make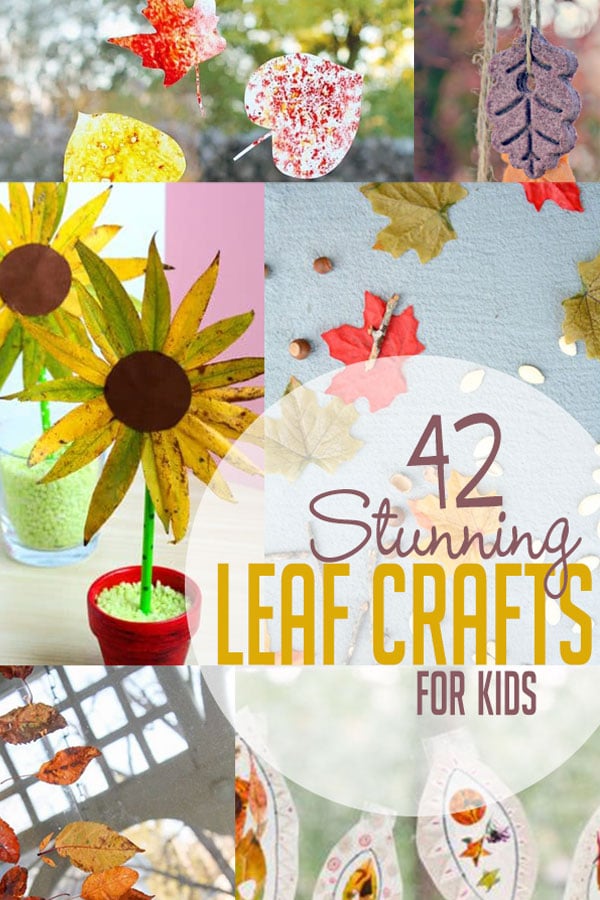 I love these colorful Fall leaf crafts for kids to make! There's something for everyone, too.
From painting to suncatchers to working with clay, you and your child are sure to find a fun fall craft to do together!
Are pumpkins more your thing? Check out our 35 ways to play, learn and decorate pumpkins!