Valentine's DayAll AgesIt's Playtime4 Comments
The Heart Project has been kicked off great.
A week into it and we've raised well over our initial goal over $1,000 for the American Heart Association. We've now re-evaluated our goal, and lifted it to $2k, will you help us make it?The Heart Project is a book (
The Heart Book
) full of heart projects for kids to do! So many great ideas to get crafty and artsy, even get the kids in the kitchen with you, or play with some hearty items!
A few were found last week on It's Playtime. I thought I'd give you another sneak peek of the hearts in the book.
I don't mind giving you these sneak peeks of the heart projects that are in the book. Because there are well over 100 heart projects in the book. So this is just a slim choosing of them!
Plus, they're pretty awesome and I just have to show them off!


(A Little Learning for Two: Stacked Rainbow Hearts)
A Little Learning for Two, fittingly, has two heart projects in The Heart Book! These rainbow stacked hearts are incredibly bright and eye catching. They're just stunning.
Make a donation of $5 to the American Heart Association
and receive The Heart Project ebook!
And say "Thanks!" to CraftProjectIdeas.com for donating $1 for every book sold!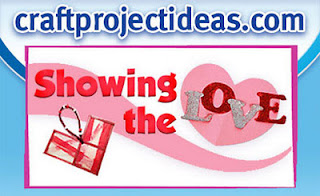 Or you can make a donation to the American Heart Association, without purchasing the book.