Activities
CampaignAll AgesBlocks
Toys
Something that is on my kids' Christmas and birthday wish lists every year are LEGOs. It's been that way for about 3 or 4 years now and I don't expect it to stop any time soon.
Whether its LEGO City, Lego Duplo or Lego Junior. There's a time and hands they each belong in.
Right now, LEGO Duplo, our sponsor, is perfect for all of my kids. Henry has them mastered at six. But they're awesome to build his confidence. George can do them with confidence too and practice his skills. And Louis is learning how they all work at the moment.
Don't miss out! Enter to win a $50 LEGO Gift Card below!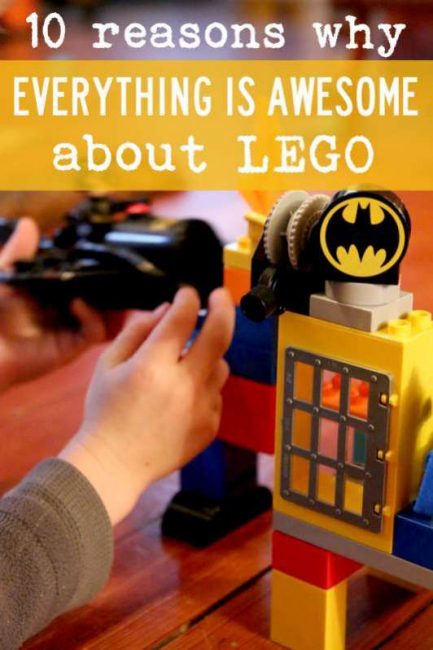 10 Awesome Reasons Why I Love LEGO
1. The kids love LEGO.
That's the best thing. Its a toy they ask for. A toy they actually play with, over and over again. It's hard to beat that!
2. It can be quiet play during quiet time, when needed.
Right now, George is a preschooler that doesn't nap anymore. And then there's Louis that still does as a toddler. While its often a great opportunity to do activities that I can't do when Louis is around, its also a time for me to catch up. This is the perfect time for George to play quietly in his room and learn to play on his own.
Find more quiet time activities for preschoolers here.
3. It comes with directions that the kids can understand.
All LEGO instructions are visual. There's no need for kids to learn to read before they can learn to follow directions.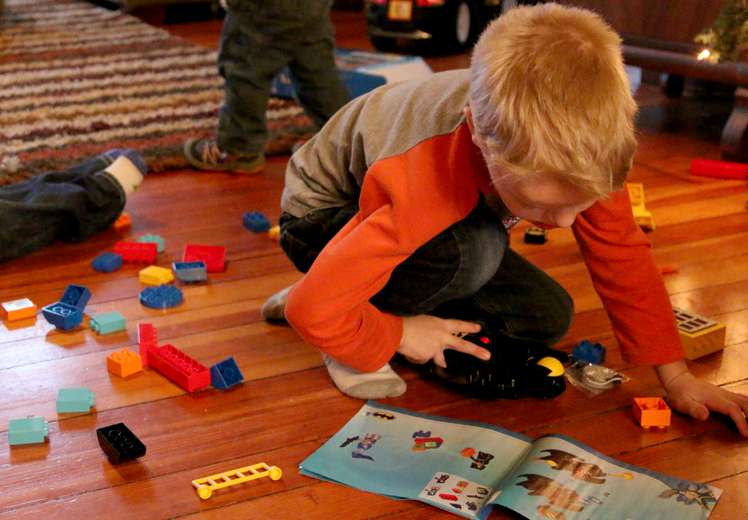 4. LEGO opens the door for creativity.
While there is awesome instructions, you don't have to follow them. LEGO bricks are open to creating whatever you can dream up. In fact, when you accomplish such a feat, you've become the master builder, right?
5. LEGO teaches kids about construction and engineering.
Learning to stabilize a structure and building something sturdy isn't just something you know, you learn it.
6. Pushing blocks together, tightly is awesome fine motor practice.
This actually takes quite a bit of strength and its awesome fine motor practice to strengthen those fingers!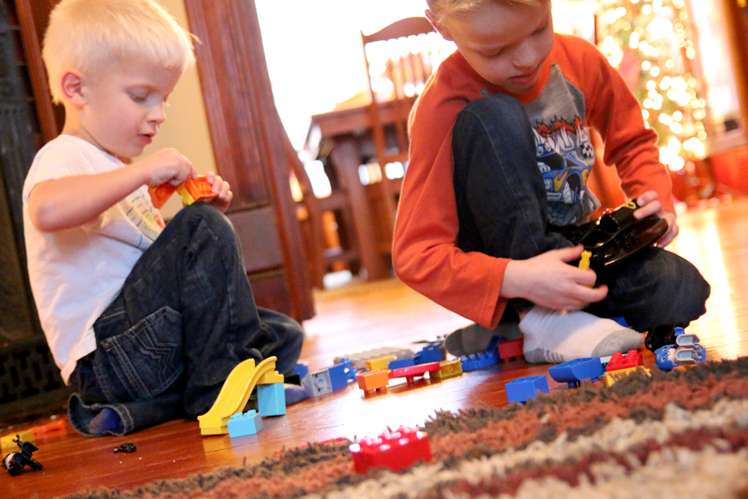 7. It grows with them.
They're for all ages, young and old love playing with LEGO. Heck, my husband and I still play with Legos! There's sets for young and old that grow with them! They are toys that will be played with for years and years.
My husband actually still has all the LEGO sets he got as a child. He gave them to Henry when he started playing with LEGO. Its quite the collection to start out with!
8. Introduces many themes for pretend play.
There's so many options with Lego themes that it introduces Lego lovers to different loves at the same time.
This is what I'm finding the most awesome lately. Before The Lego Movie (affiliate link), my kids knew nothing about superheroes. They still don't know a lot, but it has sparked a new interest in them.
From Batman to construction sites to airplanes to firemen to anything else imaginable. Not only are the LEGO sets awesome to build. But once they're built, they're an incredible medium for pretend play between my boys.
9. Hands on learning opportunities.
There can be so many learning opportunities with LEGO blocks, its unreal. The blocks themselves can be used in so many hands on learning opportunities. This is a great idea for kids that really love Lego, but don't have an interest in learning anything new. Using the blocks can be the gateway to so much knowledge!
A few ways for kids to learn using LEGO Duplo blocks:
10. LEGO gets it.
This amazing letter that was supposedly sent back in 1974 in boxes of LEGO made me fall in love even more. Be sure to click over and read the letter to parents.
"The most important thing is to put the right material in their hands and let them create whatever appeals to them."
On a side note. Since it is that time of year again, I'd love to share the LEGO Minifigure Christmas Card we made last year. You can make them too!
Do you think Everything is Awesome about LEGO?