ActivitiesPreschoolersResources19 Comments
We're making the most of nap time now that there's no nap time with these quiet activities!
Henry has been transitioning to no naps finally. He is 5, so it is time.
I just don't want to let go of that time to myself yet… and I'm sure I'm not the only mom not wanting to give up nap time.
I am a very lucky mom and Henry plays in his room quietly while the other two boys are napping. He has a few toys in there, along with books. But he seriously can entertain himself for hours. (Yes, very lucky mom here.)
However, I want to make the most of that quiet time for him, so he's not just bored. Because even though he entertains himself well, I can tell those days that he wasn't very entertained during nap time, he comes from his room wired!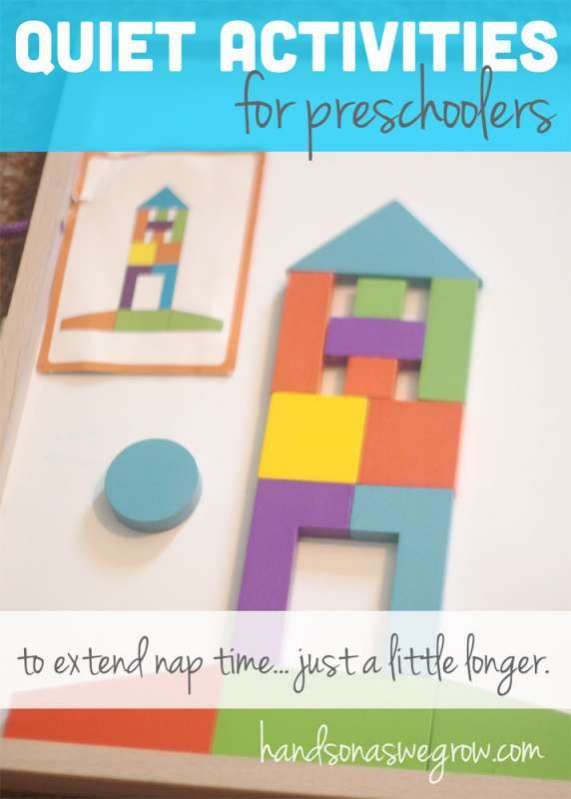 Above pictured is the Imaginets set (affiliate link)that we have, great for quiet time, but also great for car rides too!
So, I am learning to have quiet activities ready that he can do during this time. Not only do they have to be quiet, but Henry has to be able to do them on his own, without my supervision, and without having to come to ask for help.
A few quiet activities that are usually readily available around here and we've already tried with success:
This list contains affiliate links.
Puzzles! Lots and lots of puzzles. Henry usually does two puzzles during nap time and leaves them up until the next day where he takes them apart and does two different ones.
Books. I set out activity books, such as Big Trucks and Diggers, as well as familiar reading books.
We're starting to get into the 'real' Legos that follow directions to build something. This has become a favorite. Also in this category are Arc-a-Teks (little robots) that are a little easier than the Legos.
Coloring Books, with markers, crayons, or colored pencils. He usually just works on part of a page each nap time and moves onto something else (he's not a huge colorer).
Dry erase activity board. We've had this for awhile and haven't really used it much until we started doing quiet time. Its been great for him to practice his writing and reviewing letters and such.
Photo block building. (We haven't had an issue with noise with this yet, but I may make some sponge blocks that I saw on Inner Child Fun).
Sticky mosaics pictures. These are perfect for naptime, as well as before dinner when it starts to get hectic. We have the vehicle set, but there's different kinds too!
Magnetic shape building (Imaginets are pictures above). We've used these while traveling. Its fun to make what the card says, but also to explore what else they can make with their imagination! Simplify. Live. Love. uses another version of these that aren't magnetic.
Practice spotting the word (could do letters, letter sounds, or whatever other stage of reading your child is at) in books (I've found that kids magazines work perfectly)!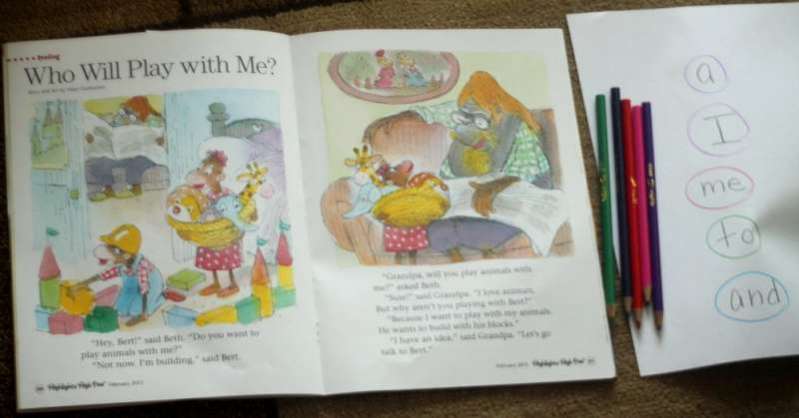 But I can see these starting to lose their appeal as we do them day after day… so I'm on a hunt for more activities that Henry can do on his own in his room… and quietly.
I've come up with a few more quiet activities we want to try:
Weaving! Buggy and Buddy sets up a weaving station for kids to quietly weave ribbon back and forth.
Create a journal for Henry to jot down notes (he can try his best) or draw pictures of what's going on each day. Buggy and Buddy uses it as a Poetry Journal to work on rhyming and rhythm.
Matching up popsicle stick shapes from Education.com. I think I'd include some blank popsicle sticks too with markers for him to come up with his own matching halves. That could get interesting.
For the Love of Learning has a shape matching activity with the shapes in different colors. I think I would set it up as a shape matching activity, but I'd expect Henry to go on and make patterns with shapes and colors as well. It could really keep him busy.
What would you suggest for activities to do that are quiet and a preschool could do alone, without supervision?