Literacy & ABCs
The Activity RoomPreschoolersChalk
Letters
Member of the Month3 Comments
Practice the alphabet and letter sounds with a fun disappearing letters chalk activity from our Member of the Month, Liz!
It might seem simple from the outside looking in, but being a stay-at-home parent can be challenging! Our Member of the Month, Liz, knows just how tough parenting 24/7 can be!
When she was stuck for fun and easy activities, she turned to The Activity Room for inspiration.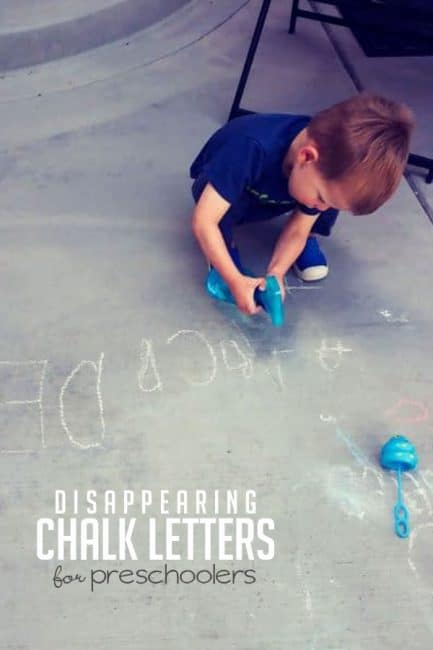 Liz has been an active member of The Activity Room's Community for just about a year. In that time, she's found simple ways to engage her son, Kade, age 3.
He's an active preschool-aged child, so keeping him busy every day is a full-time job! Liz loves the engaging and fun activities in the monthly plans from The Activity Room.
But planning enough activities for a busy child can be overwhelming!
"I felt like I was all over the place," explains Liz. "Being a new parent, you don't have anything to draw from, as far as past experience. I felt like I needed something more tangible."
Enter The Activity Room!
"I was super excited, and I still am, about all the activities that are available," Liz says. "(The Activity Room) was something that I hadn't run into before! This takes it a step further and it's more interactive."
Having all these resources on hand, with the current monthly plans or in the archives, makes Liz's mom-life so much easier!
"The biggest reason for doing activities with Kade is to connect with him in a creative way," Liz shares. "It's fun for me, too!"
Being in The Activity Room has also allowed Liz to relax and go with the flow.
"It wasn't that fun because I was trying to control it too much," explains Liz. "Now, I let go of that control a little bit and let it go naturally wherever it needs to go."
Mostly, The Activity Room helps Liz, and other busy moms, make it incredibly easy to be hands-on at home or on the road. Last year, Liz took The Activity Room Challenges on vacation with her!
"When we were in Florida, we were able to fit it in a little bit," said Liz. "I was trying to keep Kade busy. While we were in the hotel, I would try to do these little activities, like Letter Stomp, that he really enjoyed. Those activities came in handy. It was so nice to have it as a resource!"
"I am so thankful to you, Jamie and crew, for making your easy to create crafts and activities available to stay-at-home moms like me!!"
Let's Meet Liz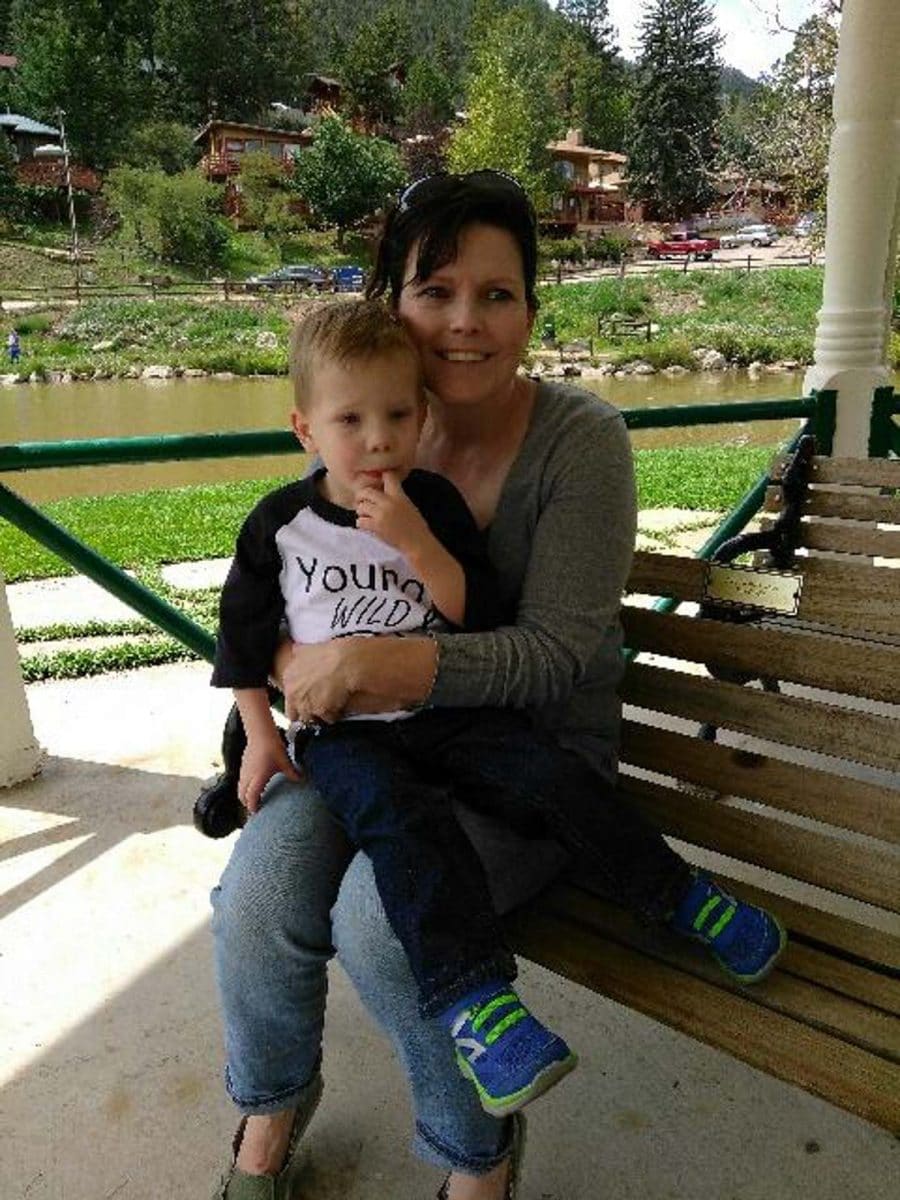 How many kids do you have and how old are they?
One 3 yr old boy
How long have you been in The Activity Room?
1 year
What is your favorite activity you've done in The Activity Room?
Letter stomp
What's your favorite thing to do with your kids when you get a few moments?
Snowball fight with rolled up socks
What's your best tip for doing activities with your kids?
Let the activity go where it's supposed to naturally.
If you were to tell a friend about The Activity Room, what would you say to them?
The Activity Room is very helpful to me! I struggled with ways to keep my child busy at home.
I enjoy using the activities for playtime at home on days when we don't feel like going outside, sick time, or bad weather.
It eases my mind knowing I have your wonderful site as a great resource to keep my very active 3 year old engaged!
Share your favorite quote
If you know who you are and what you want in life, the less things bother you.
Disappearing Letters Chalk Activity for Preschoolers
I am not sure if this was featured in the Activity Room, but we love this fun alphabet activity!
First, I helped my son write the alphabet in chalk outside on the driveway this summer a few times. Kade and I took turns writing each letter.
As we wrote, we said each letter name and sound out loud together. For a challenge or older kids, you could ask your child to name something that starts with each letter!
Then, I took a spray bottle of water and showed him how to spray each letter to make it disappear.
Once all the letters were gone, we moved to a drier spot and started all over again!
This disappearing letters chalk activity was just so much fun! We spent close to an hour on this activity and Kade loved it!
What is your favorite alphabet activity? Find tons of learning and activity resources in The Activity Room!