BlogHer
ParentingAll Ages348 Comments
If bedtime is a time of tension and arguments, everyone dreads it. This puts a lot of pressure on other parts of the day.
On the other hand, if bedtime is calm, relaxing and full of family connections, it becomes a time that everyone enjoys.
A peaceful bedtime encourages and sets the stage for a good night's sleep.
We've teamed up with Random House Children's Books to help you reclaim bedtime!
Hint: Below is the book that does the trick to do just that!
5 Simple Steps to Reclaim Bedtime
Keep a strict routine.
Routines are important for kids for a lot of reasons. Having a routine at bedtime allows kids to mentally and physically know what to expect. As they go through the nightly steps to prepare for bed, their bodies will naturally start to feel sleepier.
Often the routine includes bath, brush teeth, book, and bed. (Keep reading for that book that does the trick to reclaim bedtime.)
The added bonus of routines is that when you have a strong one in place, everyone can handle a break in it pretty easily. Just make sure to return to the routine quickly after a holiday or sickness that might interrupt your schedule.
Make it an early night.
Have you heard the term "second wind"? It means a burst of energy after feeling sleepy. As adults, we are often looking for a second wind to carry us through nighttime tasks that must be done.
Kids can get this second wind too. If your little one is having trouble going to sleep, try getting them into bed earlier. You want them restful and calm and in bed when they start to feel sleepy. If they do get that second burst of energy, settling in will be much more difficult.
Stay positive.
Just like anything with parenting, staying positive is helpful. Of course, this might be the hardest time of the day to stay positive. You are tired and your patience is thin. It's important to set yourself up for success ahead of time.
Keep your schedule clear for bedtime. This way you have the time to go through the bedtime routine without feeling rushed. Put away your phone so you can be fully present. And make sure to be on the same page with Dad so you're working as a team.
Much related to this, see our rules for family dinners.
Include rest time.
Bedtime was a headache at our house until we started including a rest time. We consider rest time to be the time between getting ready for bed and actually going to bed.
After you have done all the getting ready for bed stuff, give the kids a chance to wind down by allowing for some quiet playtime. Suggest puzzles, coloring, reading books, or quiet building. Getting the kids to go to bed becomes surprisingly easy after they have had a chance to relax.
(Keep reading for that book…)
Take the time to connect.
That quiet time just before bed is the perfect time to connect with your kids. Ask questions about their school day, sing a favorite song together or snuggle up for a good read.
New York Times bestseller, The Rabbit Who Wants to Fall Asleep has become a favorite for parents all over the world who have embraced this book as their nightly routine.
Reclaim Bedtime!
If bedtime is a time of tension and arguments, then reclaim bedtime with the book that does the trick: The Rabbit Who Wants to Fall Asleep.
Visit RabbitGoToSleep.com to check out more about the book!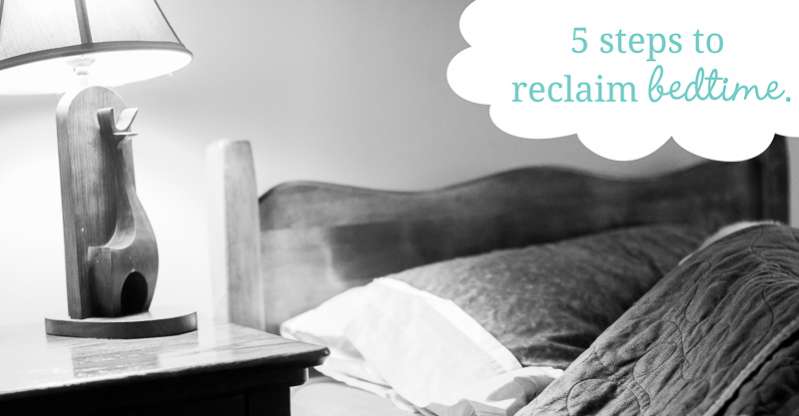 Is bedtime a time of tension or calm and relaxing?