Crafts
HalloweenGrade SchoolKindergartnersPreschoolersAutumn1 Comment
Get in the Halloween spirit with super cute batty crafts, snacks, and activities from Brigitte that are just perfect for kids to make for Halloween!
Tis the season for pumpkins, apples, skeleton bones, costumes, and bats.
Yes, bats! Have fun learning about those cute (okay, maybe creepy) fluffy mammals that fly through the air with these batty crafts, snacks, and activities.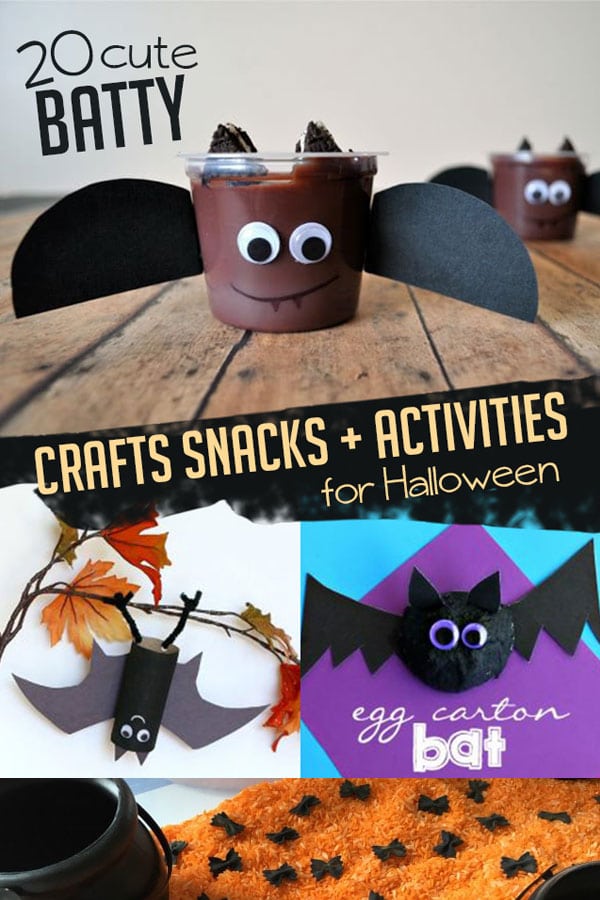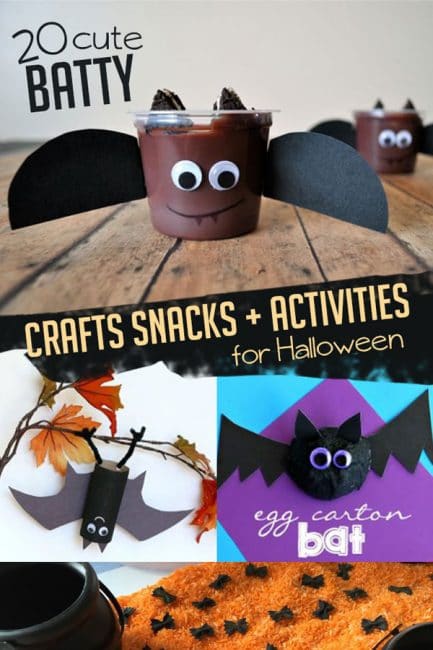 Batty Crafts
Your house will swoop into Halloween with these fun batty crafts for kids to make!
Batty Snacks
You might not want to eat the same food as bats, but everyone can enjoy bat-themed treats! Which one of these batty snacks will you enjoy?
Batty Activities
Enjoy some batty activities to practice number and letter recognition, fine motor skills, counting, and more.
Which batty craft, snack, or activity will you enjoy right off the bat?