Art ProjectsAll AgesResources
Tape
Tape Resist13 Comments
I have a thing for using tape in activities, and tape resist art is a fun way to be creative with it!
I love using tape resist art as a cool way for toddlers to do an art project and actually make something out of it. Its easy for them and beautiful in the end.
Two quick tips for creating tape resist art successfully:
Use painter's tape,(affiliate link) it comes in all sorts of widths.
Peal off the tape when its just barely dried. Don't let it sit for days, and don't do it if the paper is soaked through (still wet).
What can you make with tape resist art? What techniques can you use?
I've collected 13 easy ways to get creative with tape resist art!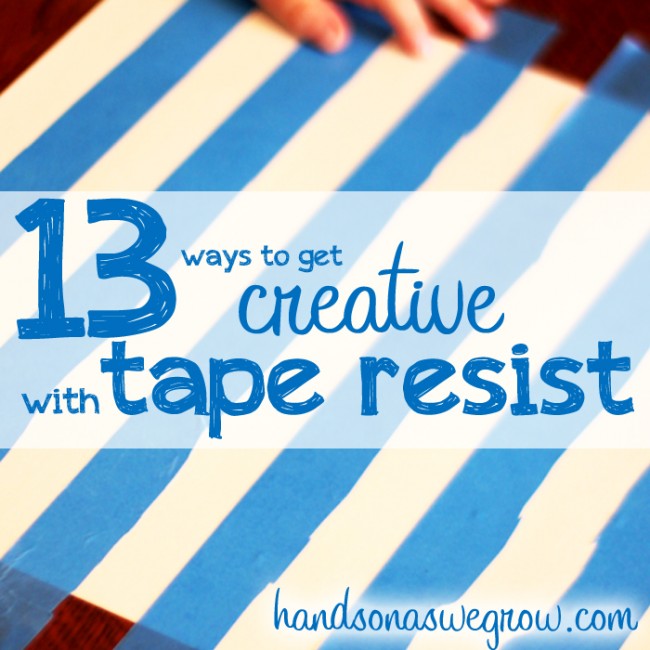 What to make with tape resist art?
 Techniques to try with tape resist art:
A couple of these are very cool crayon activities that I've featured in What to do with Crayons: 35 Uses for Crayons.
I know the possibilities are almost endless with tape.
How have you gotten creative with tape resist art?