Learning activities for toddlers are pretty much as basic as it gets when it comes to intentional learning activities.
These learning activities are more to introduce a concept to the toddler, then to test his knowledge on it.
Some basic things an older toddler will start to learn are:
Differentiating colors
Differentiating shapes
Recognizing letters
Recognizing numbers
I've collected a few activities to get your wheels turning on how to help a toddler start to recognize these.
14 Learning Activities Geared Toward Toddlers: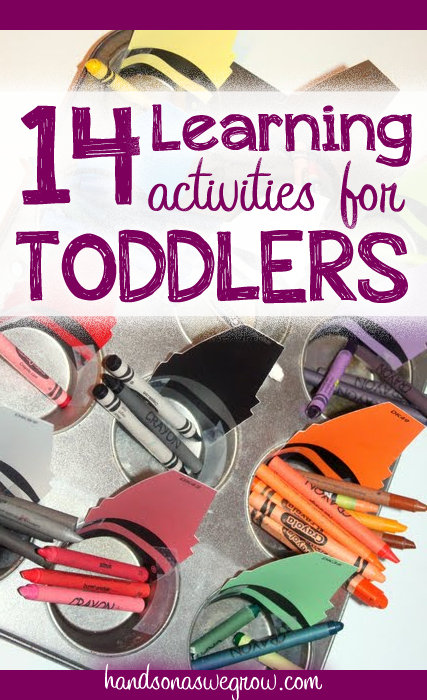 Don't forget to check out these other toddler resources!
If your toddler already has a good start at his ABCs and 123s, check out these additional resources for more advanced kids activities:
I've been trying to brainstorm all the areas that toddlers are learning. Obviously, they're learning all the time and any activity is a learning activity to them. But I'm curious what specific areas does a toddler learn in besides the ones I mentioned above?
What is your toddler learning?
Click the image below for 10 indoor toddler activities!