Activities
Art Projects
Crafts
Fine MotorGrade SchoolKindergartnersPreschoolersTape4 Comments
We love playing with tape! Prepare to have plenty of fun with this super simple peel and stick tape art from Alisha!
Fine motor development and artistic expression are essential skills needed for writing development and this activity uses all of these skills.
You only need three supplies for this low-prep, fine motor activity with a bit of crafting thrown in.
Toddler-Friendly Peel and Stick Tape Art
To make your own peel and stick tape art, you'll need:
Masking Tape (affiliate link)
Construction Paper (colored paper)
Marker or Pen
Optional: coloring tools and/or stickers
Here are some other great writing activities to check out!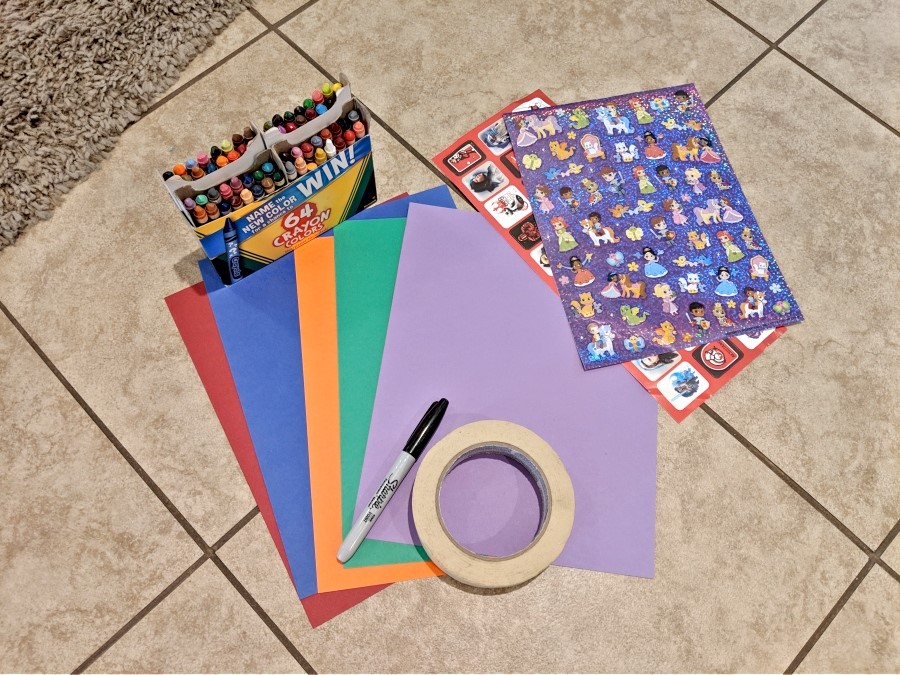 Prepping to Peel
Prep the activity by sticking various sizes of tape strips onto an "easy to peel off" surface, like a tile floor.
Then grab a piece of colored construction paper.
Let your child decide whether they'd like to create a more abstract piece of artwork with a blank piece of paper, fill-in a provided shape, or have a few shapes to get started on a scene.
Ready to Peel and Stick
Invite your child over to peel off the strips of tape. As they peel off the tape have them stick it onto the provided piece of paper.
Your child may also enjoy peeling and tearing the tape before sticking it to their paper. Tearing is a great for fine motor development too!
Peel-tear-stick…simple!
Three Ways to Stick Together
An abstract piece of artwork would just be random tape designs.
The pre-drawn shape would provide something for them to fill-in, like a heart or star.
The scene would definitely be for an older child. Either you could provide a few items like a tree and sun for them to create around or they can create the entire scene on their own.
Continue to stick tape down as needed, for your child to have enough to peel off and stick until their artwork is complete.
Make Your Art Super Extra
Once your child has peeled and stuck as much tape as they would like, you can choose to have them add some additional artistic items.
Provide some markers or crayons to color over the tape. Or use stickers for extra pizzazz.
Once complete, this peel and stick tape art will be a treasure to display. Don't be surprised if your child wants to peel and stick over and over again.
You could even make your art super fancy from the get-go. Use washi tape to peel and stick for colorful designs.
Do you love tape activities as much as we do? Share your best ideas with us!