Gross MotorPreschoolersCutting
Indoor Activities
Tracing3 Comments
If your kids love being active, then they are sure going to enjoy this one!
These paper hands and feet are a simple and fun activity that will remind you of the game Twister (affiliate link), but with a slight catch!
Start by tracing the outline of their little hands and bare feet onto card stock.
(Melissa loves the way this part tickles!)
Cut out the shapes stick double sided tape on the back.
Simply tape the paper hands and feet to the floor and let your kids to position their own hands and feet on top.
Here are 5 more cutting practice ideas!
Change the position of the paper hands and feet to a more challenging pose!
Let them get creative!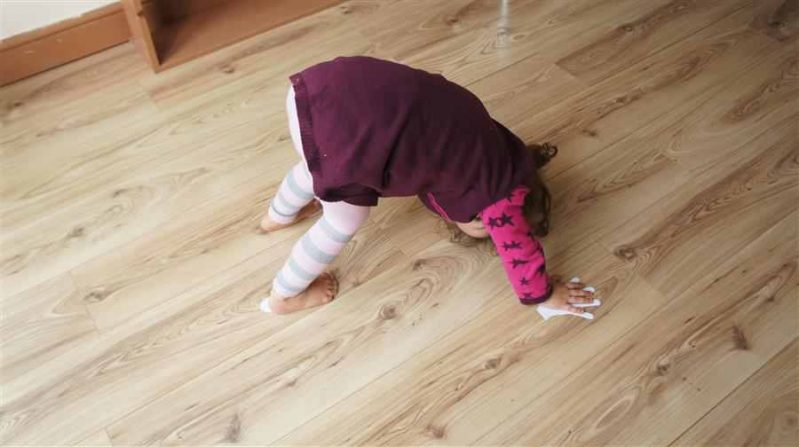 Melissa specially enjoyed being upside down.
I was surprised at how quickly she was able to adjust her body in the more difficult positions!
After a while she wanted to tape the hands and feet to the floor herself, which made it even more interesting!
This is a great way to stretch, strengthen muscles and work on body awareness skills. All while having fun!
You can even invite them to decorate the hands and feet by painting or drawing after cutting them out.
How did your kids play with the paper hands and feet?