Fine Motor
Literacy & ABCs
Math & 123s
SensoryToddlersPreschoolersGrade SchoolKindergartnersAddition
Counting
Letters
Lowercase Letters
Numbers
Sight Words6 Comments
Bubble wrap has always been a fun material to keep when we get packages! We've made bubble wrap runways and roads and even made bubble wrap prints with it.
It wasn't until recently that we made it a learning tool. And it's definitely a hit with the kids!
I decided to use the bubble wrap to have a little refresher for school.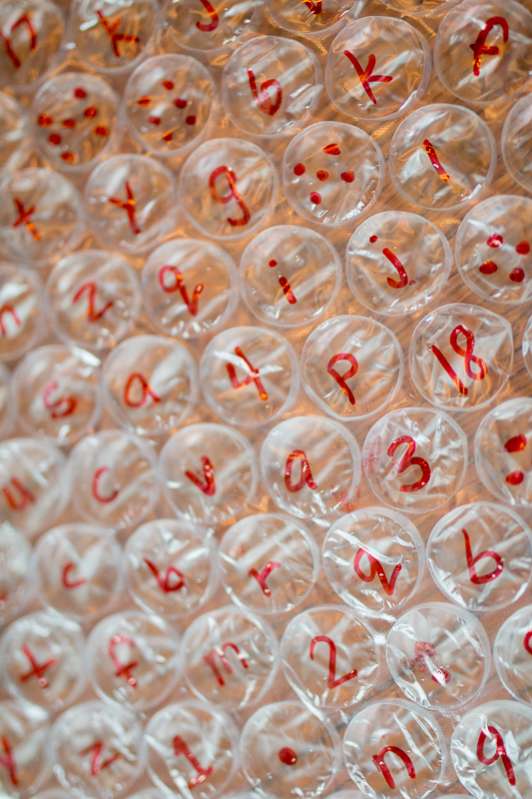 For my preschooler, that meant we would review letter and number recognition. I wrote lowercase letters and numbers in each bubble.
I wrote them in this back side of the bubble wrap because I thought it would be easier for me, but this turned out making it harder for the kids to pop.
But I think it made it more fun for them to pop it with their fist!
In order to pop a bubble, he first had to tell me what was on the bubble!
And the goal was to pop them all of course!
I did the same for Henry but with different learning elements, he's starting second grade.
I wrote both sight words for review and math problems (both addition and subtraction) for Henry.
And Louis it's learning too! I simplified it for him. He's just starting to recognize letters a little.
I used the letters in his name over and over again.
I'm sure the learning could go on and on with a simple piece of bubble wrap!