CraftsAll AgesContributor
It's Playtime7 Comments
Last week on It's Playtime, I featured all about colors.
This week, its all about paper.
Sometime to do with both paper and colors: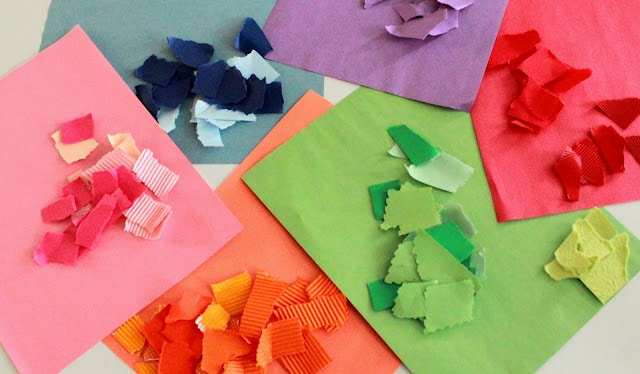 MORE ACTIVITIES YOU MIGHT LIKE
A Color Collage!
I'm over at Mama Pea Pod today sharing about this fun learning activity!
As for some play ideas with paper?
My play pals punch, fold, rip, glue and paint paper in all sorts of ways!
(Chatterboxes at Puddles and Gumboots)
Who remembers playing with these chatterboxes as a little girl? I don't remember everything we wrote on them, I just remember numbers and opening and closing them a lot. To reveal a secret wish come true (or something of the sort). I never knew they were called Chatterboxes, though! Makes sense to me!
Above, from left to right: