UncategorizedCreative Articles from Hands on Moms!
Moms Activities1 Comment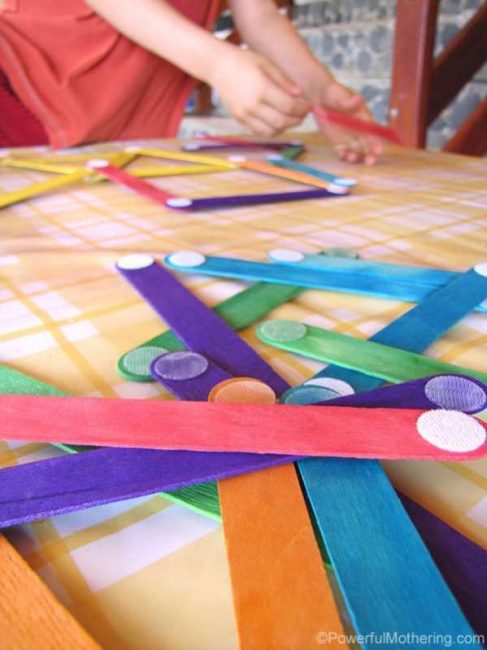 This activity is great for free play as well as for busy bags when waiting at the doctors office or on a long car trip.
Children are able to make shapes, color sort and just otherwise occupy themselves!
Come take a look at the various things my kids made and which materials I used to make the craft sticks work.
MORE ACTIVITIES YOU MIGHT LIKE