UncategorizedCreative Articles from Hands on Moms!
Moms Activities2 Comments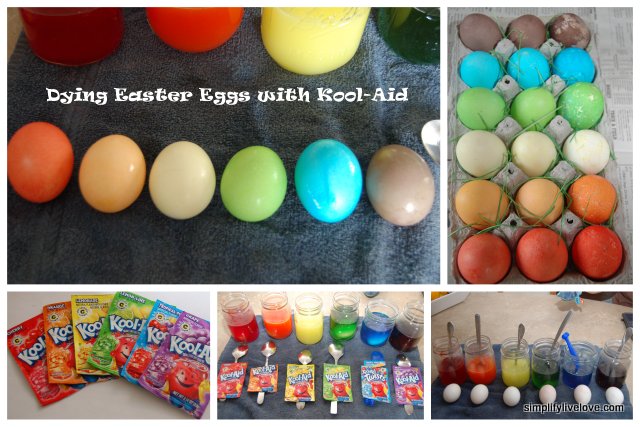 Looking for a fun, different way to dye Easter Eggs this year? Try Kool-Aid! We had a great time last year and ended up with gorgeous eggs. It was also quite frugal – after sales and coupons the Kool-Aid was free!
Submitted by Michelle@SimplifyLiveLove.