BlogHer
SummerAll AgesResources1 Comment
This post was written this past summer as a way to have fun with the kids, we did! I hope you did too. I know many of you are from around the other side of the world and are just heading into summer, so I want to still share this. For those of us heading into to the cold months, tuck this away for some fun next summer!
Summertime was a time for family! I gathered so many fun family activities to do this summer; I was so excited! It's kind of like our summer bucket list, fun for the whole family! I'm excited to have worked with Capri Sun, an official sponsor of Major League Soccer, over the summer! They're the perfect summer drink, especially to take on the go in their handy pouches (that now have clear bottoms so you can see that they really don't have any artificial coloring added to them).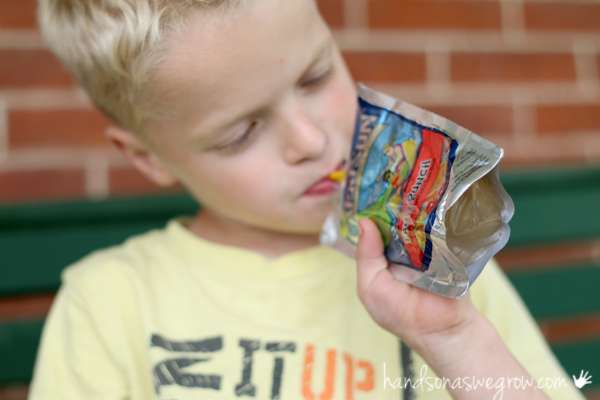 I view all fun family activities as something healthy for families to do. They might not all be physically healthy activities (in the sense of going for a family bike ride – even though that's included too!), but they are all healthy in the sense that we'll all have better relationships with each other. Working on our family as a unit.
These are 25 fun family activities to do to build healthy relationships as a family, anytime!
Family picnic at the park, on a blanket, with Capri Sun, of course!
Family bike ride or walk
Play croquet
Swimming at the local pool
Camp out in the backyard
Go on a family scavenger hunt

around the neighborhood

Play a board game out on the deck or porch

Make a backyard ring toss

Make homemade pizzas together and grill them

Make ice cream pops

Do a collaborative, family art project together on a rainy day

Catch fireflies

See a fireworks display

Lay out on a blanket and look at the stars

Go on a hike

Splash around at a local splash pad

Go on a road trip and

play games in the car

Have a game of baseball in the backyard

Head to a baseball game, whether it's a pro game or the local high school

Learn to fly kites together

Go fishing in a nearby river or pond

On hot days, try some cool ice and water activities to beat the heat

Go to the county or state fair

Have a campfire cookout!

Have a family staycation instead of a vacation
It was an awesome summer full of fun family activities!
Capri Sun juice drinks have definitely been packed to take along on all these fun family activities we do together!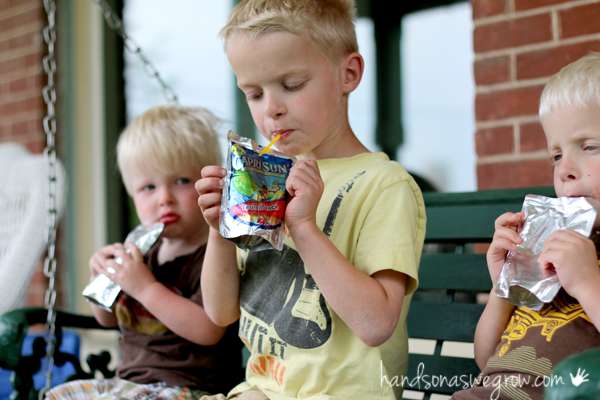 I didn't want call this a summer bucket list for families for one main reason: this is just a list of ideas for us to do as a family. I didn't want to feel like I didn't accomplish what I wanted to do if we just couldn't get to it all. And we may also be inspired to do something similar that's not on the list. I'm just excited that we've been doing all these things together as a family, and to make our family the priority over the summer.
A great amount of Capri Sun pouches (200 million since 2008) have been collected through Capri Sun's relationship with TerraCycle and upcycled into durable goods. You know I love upcycling, so that's just plain awesome that they're doing it too!
For the second year, Capri Sun Roarin' Waters is an official sponsor of Major League Soccer (MLS) and is giving kids the opportunity take on Pro Athletes and win! This year, Capri Sun leveraged the excitement of their MLS sponsorship by gathering together a team of soccer Pros, some of the best in the league! But when it comes to playing as kids would play… the Pros don't stand a chance.