Fine MotorPreschoolersWriting Activities6 Comments
George isn't ready for a real connect the dots activity with counting numbers and so on. So I made up a very simple connect the dots for preschoolers like George that's great for those not quite reading their numbers yet.
Its simple. Its just dots!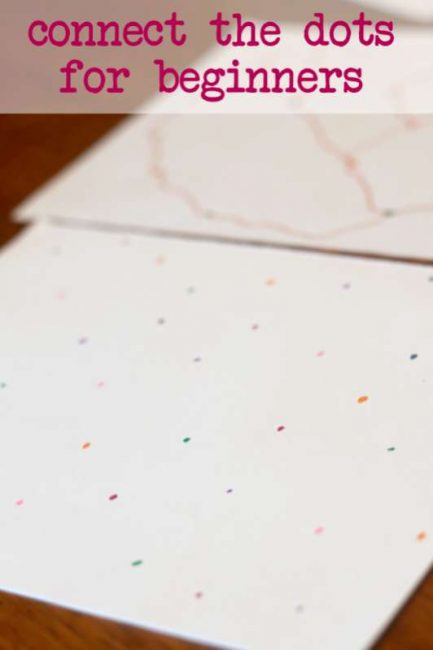 He can connect them however he pleases.
I used random colors just because. And he connected them all over the place!
On the first one, he realized he connected what looked like two circles on top of each other and he wanted to make another on top of it to make a snowman! But there weren't anymore dots above, so he kept on connected the remaining dots.
After a few times of connecting the dots, I realized he could definitely do a color version of this and only connect the same color together.
I used four different colors of dots and he took a turn with each color to connect only the same color together.
That was my favorite! George had a hard time connecting one to another because he didn't want to cross lines he already  made. So there's lots of swirling around! And eventually he did end up crossing the lines to finally make it to the dot.
So, even though he didn't make a picture, he got a lot of writing practice in and the concept of connect the dots is coming.
It won't be long and he'll know his numbers (he can count, just working on recognizing the numbers still) and he'll get to do a real connect the dots! But for now, this beginner version is a great connect the dots for preschoolers like George!