ActivitiesAll AgesIt's Playtime Hosts1 Comment
Meet Jenny from Let the Children Play!
(This is part four in a series of features on the hosts of It's Playtime!)
Jenny is the author behind the blog, Let the Children Play. Her name explains her philosophy loud and clear. The posts she writes are definitely reminders to just let the children play!
Jenny is an Australian, mom to two boys, and a preschool teacher that has a love for progressive education.
She may not teach her preschool class the typical teaching way (especially compared to here in the US) that we're used to seeing in a classroom. As with all of us Playtime Hosts, she's a firm believer in child-let activities, and it being the best way for children to learn.
MORE ACTIVITES YOU MIGHT LIKE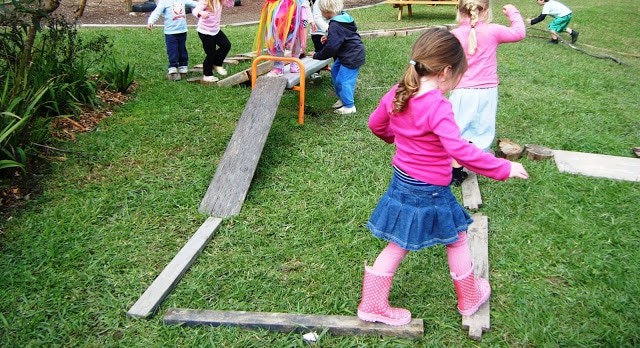 When I think of Let the Children Play, I see groups of children working together, collaborating in their activities, making things happen. You can find children making obstacle courses or even a mud kitchen and many more inspirational, child-led activities.
Though some of my favorite activities are done inside Jenny's classroom. There the children are found tinkering with real materials, making art from potions, and building with blocks.
I gather a lot of my inspiration from Let the Children Play. You'll find numerous posts with lists of ways to get the girls to the block corner, rainy day activities, and outdoor music ideas, along with many, many more.
Interested in learning more about progressive education? Let the Children Play is full of resources regarding progressive education that can answer any questions you may have on this teaching method. Jenny encourages discussion on her Facebook page to take part of her community.
Let the Children Play can be found at these places:
Blog : Let the Children Play
Facebook : Let the Children play
Twitter : @preschoolplay