Literacy & ABCsPreschoolersToddlersLetters2 Comments
I recently made Louis' three year well-child appointment. Our doctor does more testing during this appointment than just medically. They check to make sure he's on track socially, speech-wise and even a little academically.
I had a moment of panic.
I have yet to work on learning activities with Louis. We've done some very basic activities, and that's it. I've never pushed letters and numbers because I haven't seen him show interest yet.
I decided to give it a whirl to just see. I didn't want to push if he wasn't ready.
I made a letter grid on our chalkboard. I used these new chalk markers I got (affiliate link). Which are super cool for writing nice, but not so super cool for kids writing.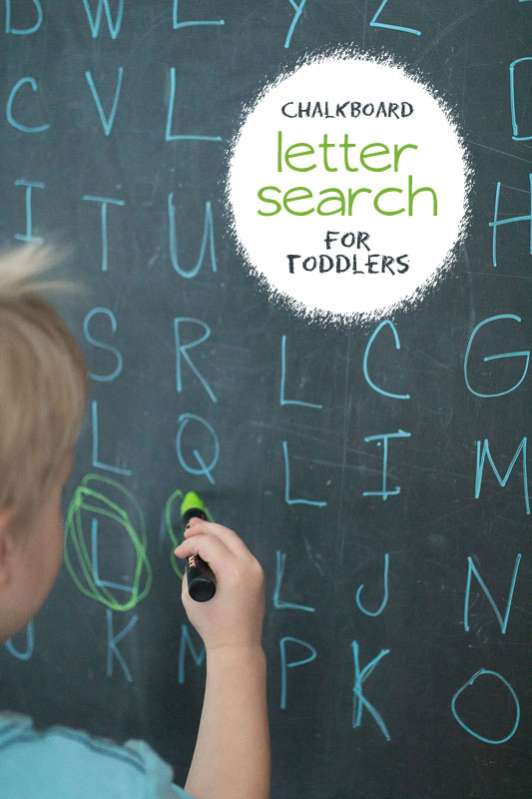 On the grid, I made sure to put a whole lot of L's in it. L for Louis. I will do this again with other letters for him to identify as well.
I actually first made this to be a maze for him to find the letter L from beginning to end. Just like I did with George, back in the day.
But this turned out to be more of a letter search. Think of a word search, but with letters instead of words to find.
And I simplified it even more than that. To only find the letter L's.
And then circle the letter L's when you find them.
He found a lot of the letter L's and circling them gave him fantastic writing practice.
Click here to find fun ways to practice writing their name.
He thought this was great, and George asked me to make one for him after he finished too!
However, I noticed Louis confused the letters N and Z with the L's many times.
I'm not sure how to correct him on this except to keep introducing this to him. I don't want to deflate the little bit of enthusiasm he has for learning letters.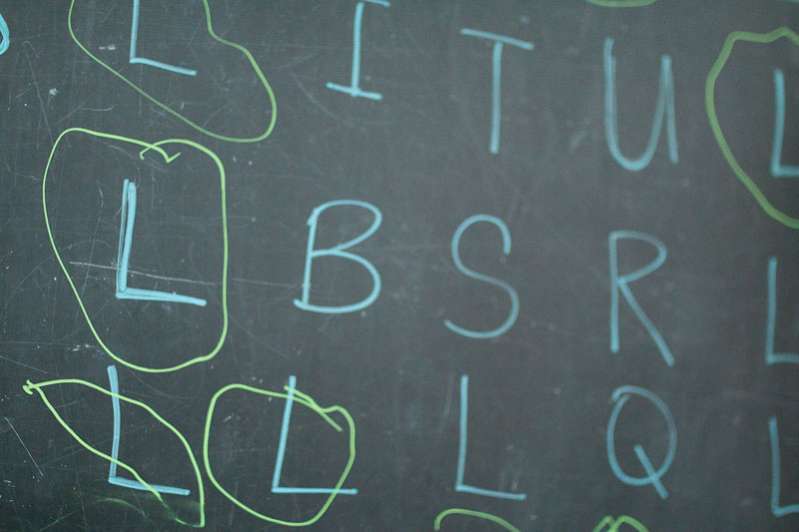 This letter search could be anything. A number search. A traditional word search for spelling or sight words. Even a shape search!
And bonus, because we were writing with the chalk when Henry got home from school, he joined in too. He likes to make up math problems and solve them on the chalkboard!
We lucked into our chalkboard, it was left at our house when we moved in. You can grab a chalkboard for your house here (affiliate link), and usually I just use sidewalk chalk inside.