Autumn
ThanksgivingAll AgesIt's Playtime
Resources
Turkeys9 Comments
I'm not sure where this entire fall went, but its already Thanksgiving next week! And that means Christmas is way too close already!
Since we haven't been doing a lot of crafting lately (because baby Louis is here finally! Yay!), I thought I'd share some turkeys I found on It's Playtime last week.
10 turkey crafts, including three delicious turkey snack ideas too!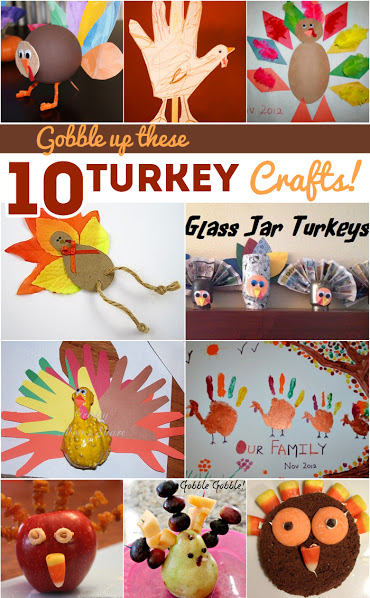 MORE ACTIVITIES YOU MIGHT LIKE
(above from top, left to right)