UncategorizedCreative Articles from Hands on Moms!
Moms ActivitiesLeave a Comment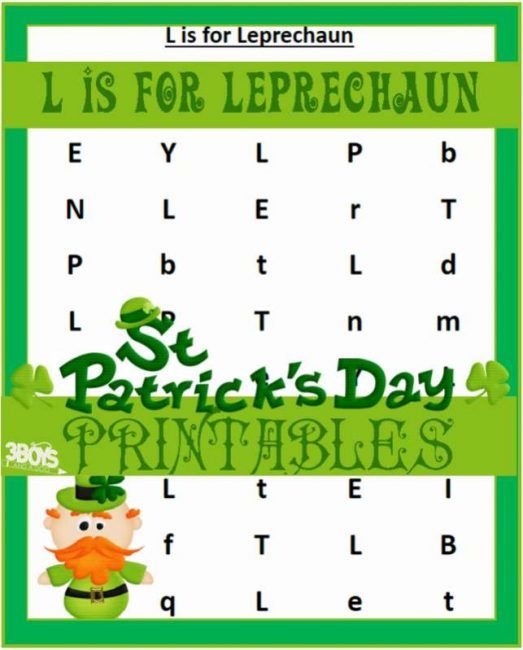 These Saint Patrick's Day Printables: L is for Leprechaun will help your Preschool and Kindergarten aged children work on letter recognition. When kids are learning the alphabet and the sounds letters make, they need lots of ways to "play" with their abcs! This cute, St Patrick's themed worksheet will help your children work on letter L.