Gross Motor
Literacy & ABCs
Move & LearnGrade SchoolKindergartnersPreschoolersBalloons
Letters
Matching
Name
Spelling4 Comments
A super simple balloon pop activity to practice spelling your name with an exciting spin!
Let's face it, what kid doesn't like balloons? Mine sure do!
If you're looking for more balloon activities, don't worry we have lots!
Playing with balloons provides kids with year round fun, not only birthday fun.
Anytime I can think of a balloon activity for my kids to do, I know it's going to be a blast!
Look and Find Balloon Pop Activity
This super exciting balloon pop activity will help your child learn to spell their name while having so much fun!
To make your own look and find balloon pop activity you will need:
balloons (clear ones you can look through)
marker
masking tape
paper
First, write your child's name on the top of the paper.
Next, cut a section off the bottom and write your child's name again but spaced out this time so you can cut them up.
Next, roll up a letter, put it in a balloon and blow it up.
Write the letter you put inside the balloon on the outside of the balloon, backwards.
Lastly, cover the letter you wrote with masking tape.
Tip: You will have to write some letters backwards for this balloon pop activity. As your child will be looking through the balloon at the letter.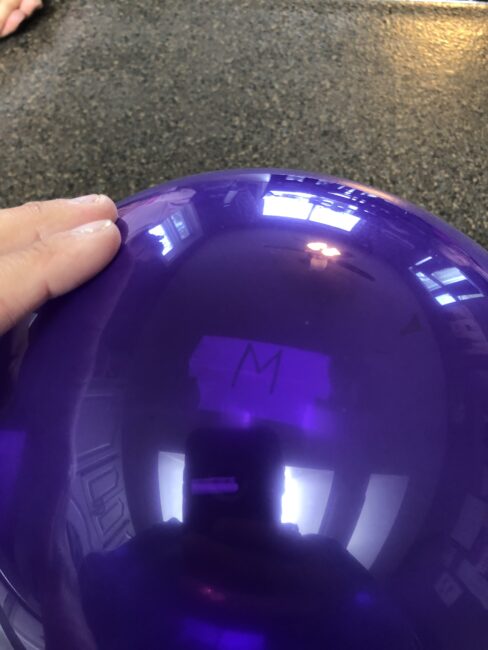 Continue the above steps until all your letters are done.
Balloon Pop Activity Time!
Now, its the fun part!
Place the paper with your child's name on it in a central place so they can match it.
Have your child look through the balloons to find the first letter of their name.
Once they've found it then they can pop it any way they want.
My daughter was giggly like crazy at the this part of the activity, because no matter how hard she tried she couldn't pop the balloon with her body.
So at this point, I gave her a toothpick to use. Wow, did the balloons ever pop then.
She then collected the balloon pieces as well as the paper that flew out.
Next, she matched up the letter with the spelling of her name.
She instantly knew what to do and immediately started looking for the next letter in her name.
The balloon pop activity was a hit!
My daughter was so excited once she completed this activity that she was asking for more.
Who knew an activity for learning to spell your name could be so much fun!
Do you have any other balloon or name games that your kids enjoy doing?
Share your ideas in the comments.