Art Projects
Fine MotorKindergartnersPreschoolersDrawing
Patterns1 Comment
Zentangle drawing is a super relaxing art project for kids of all ages! Learn how to adapt this popular drawing method for your little ones with this simple kids-friendly tutorial from Francis. 
I recently discovered Zentangles and now it's all we want to do when we are drawing!
The Zentangle Method is a way of drawing structured and repetitive patterns. You can draw any kind of shape, lines, and dots.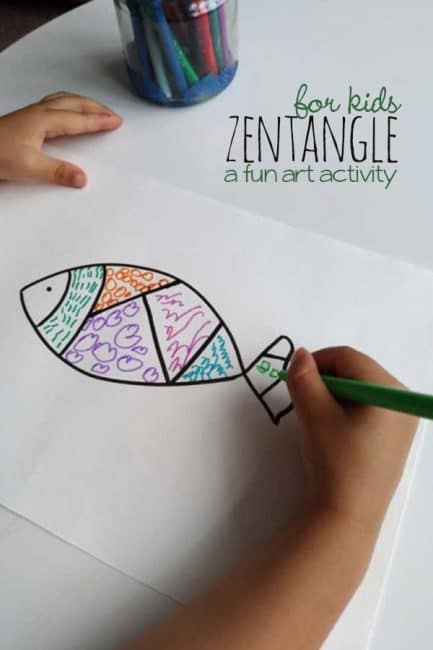 I love when Melissa is inspired to use her imagination. This super easy art activity is great for that.
There are no mistakes! And it's super relaxing, too.
Your kids will love this fine motor activity that also builds their confidence. They will be very proud of the beautiful images they can create.
All you need is a least one marker and a piece of paper.
Easy Zentangle Drawing Inspired Art Activity for Kids
Zentangle drawing is all about the repetitive drawing of simple lines, loops, and dots within a small outline or space.
You can draw any shape to start — geometric shapes, animals, cars, and flowers are great. Abstract shapes will work, too.
I drew the outline of a fish with a thick black marker and divided it into sections.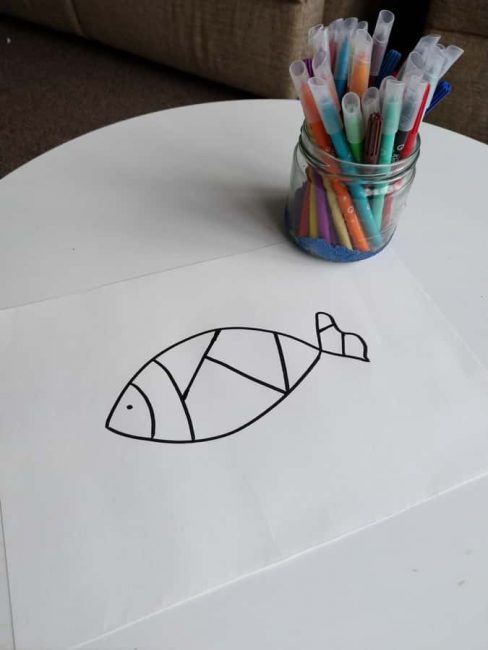 I told Melissa she could draw any pattern she wanted inside each section.
We used a set of colorful markers to give Melissa's Zentangle drawing a nice pop!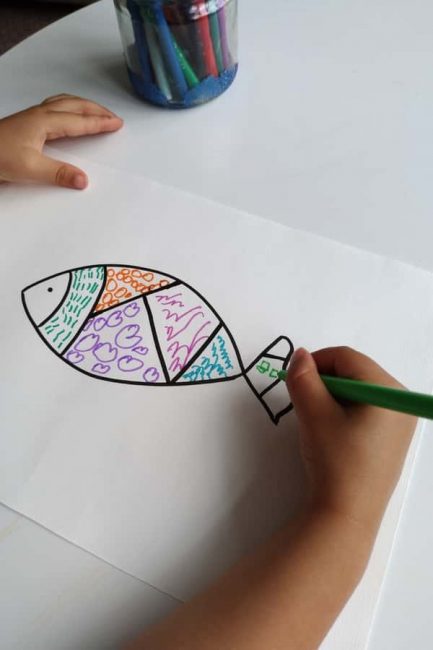 In the beginning, she needed my help with ideas on what to draw. I suggested shapes and she had fun drawing the orange circles.
She caught on to the idea and started creating her own doodles. She drew purple hearts, yellow trees, and blue squiggly lines.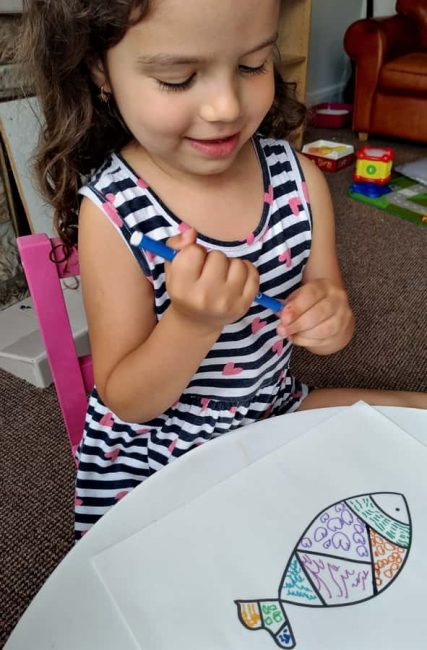 Once she filled all the sections, her drawing was finished. She really liked how pretty it looked!
She really enjoyed this fun way of drawing. Later, Melissa wanted to create her own Zentangle drawing outline.
She used the black marker and created her own sections using curves and straight lines. I loved seeing her creative side as she drew the Zentangle outline.
Get creative with another simple art activity — using spaghetti!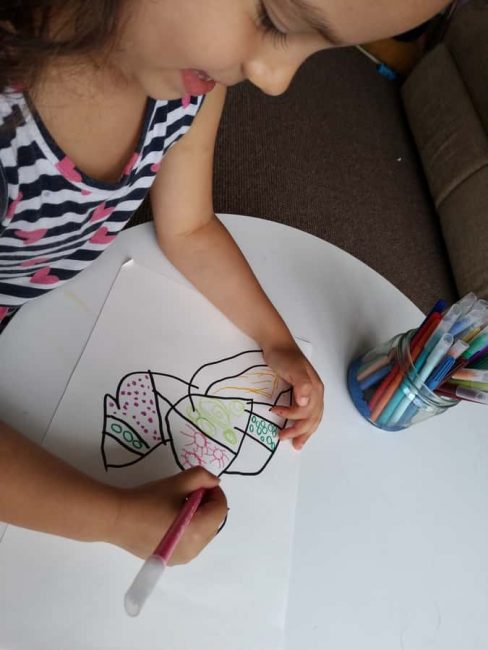 Melissa wanted me to draw with her, so we chose each a section and doodled in them repeating the patterns.
We had fun coming up with different patterns without copying each other!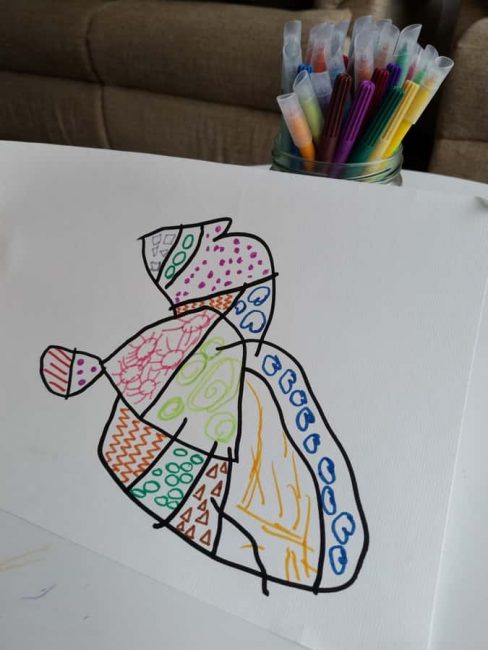 I love when an activity inspires my kids to expand and grow with new ideas.
What other fun ways do your kids like to draw?