UncategorizedCreative Articles from Hands on Moms!
Moms ActivitiesLeave a Comment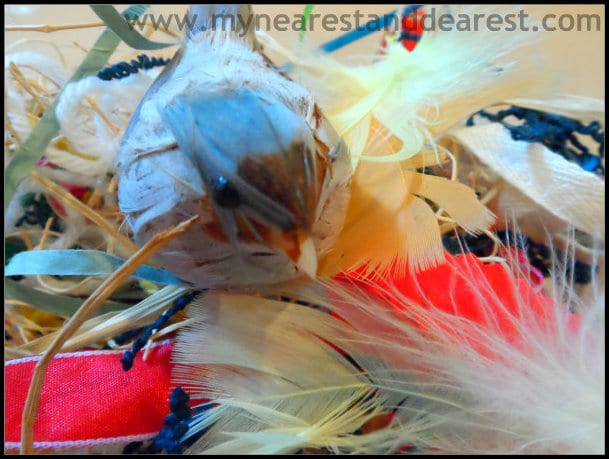 We recently had fun making a pretend bird's nest using ribbon, thread, scraps of fabric and other materials gathered from our craft supplies. We added a few craft birds and have enjoyed plenty of imaginative play over the last few days. In addition to simply being a fun activity it was also a wonderful way to teach my son a little about birds.