Math & 123s
SciencePreschoolersGrade SchoolExperiment1 Comment
There's a myth that we recently heard about here in Iowa during harvest season.
The theory, or myth, is about the volume of an ear of corn.
The shucked kernels of an ear of corn take up more volume than when the same kernels were still on the cob.
We decided to put this to the test and see if its actually true.
What do you think? Do the kernels of corn take up more volume than the ear of corn itself?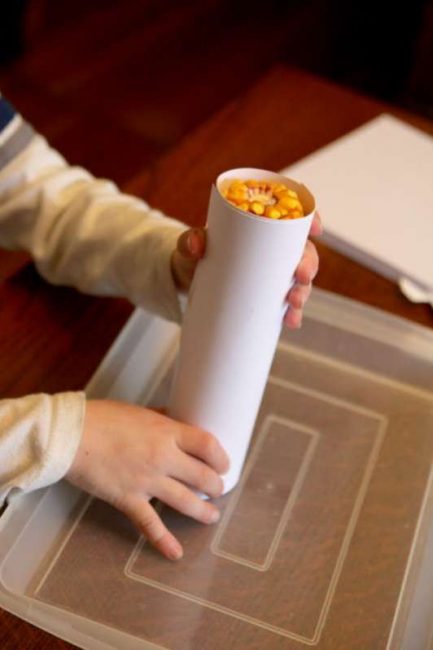 To test the theory, we began by wrapping the ear of corn tightly with a piece of paper and taping it in place.
The boys then slid the ear of corn out of the tube of paper and began shucking the kernels off the cob.
While they shucked, I taped their tubes in place onto a tray.
I taped it because I could quickly see that the tube was going to get pushed around as they were trying to fill it up.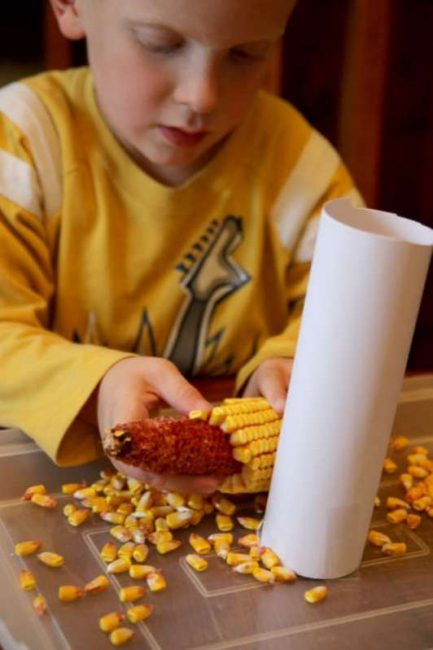 Shucking the corn kernels was awesome fine motor practice!
And a great busy activity for them. Though it didn't take nearly as long as I thought it would when they started. Once they got it going, it went pretty fast.
They tried shucking directly into the tubes. The boys were high off the tray and had kernels flying everywhere when they missed the tube. So I suggested to shuck directly onto the tray, keeping the ears of corn lower next to the try.
Then they just scooped up their kernels and put in the tube to see if they would all fit in that same space the ear of corn fit.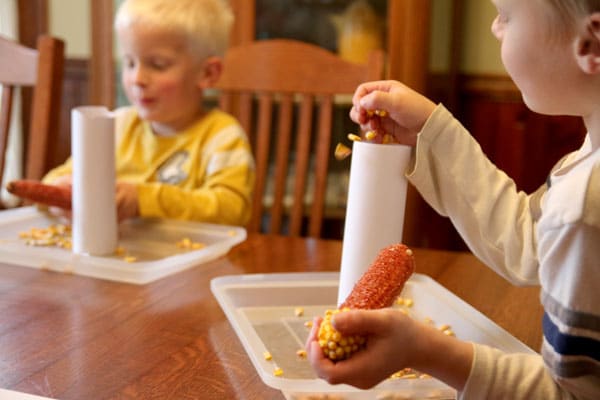 Well, did it all fit?
We busted the myth.
We easily fit all the kernels of corn into the tube.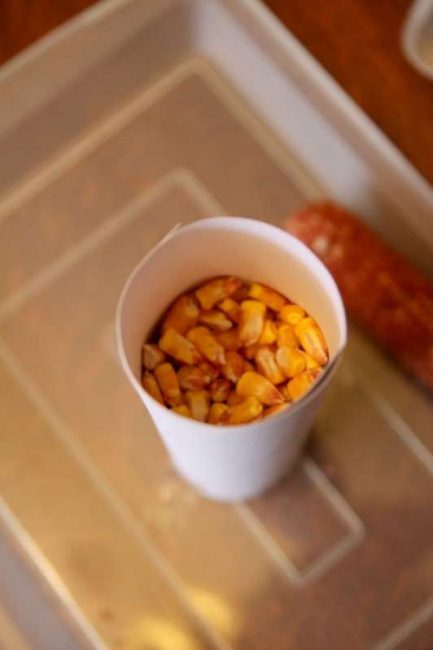 However, the cob was no where near able to fit in with it.
How is that?
Why could it all fit before, but not now when they took it apart? Hm…
Something to think about when teaching the kids to organize and put things back in their 'right' spot so it can fit.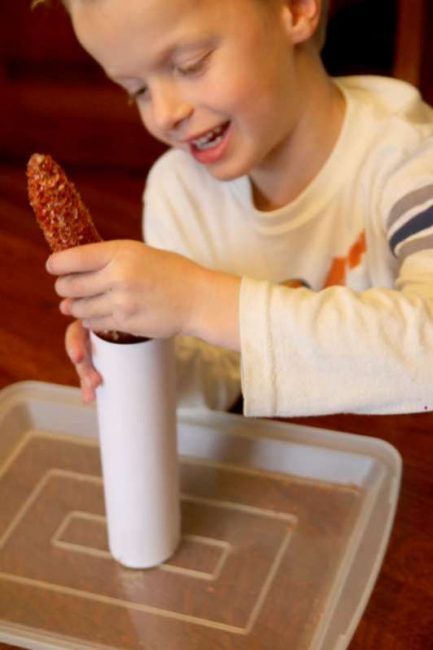 Myth busted!
But, I'm curious, did we just luck out and have a couple ears of corn that fit?
We just made tubes, if we had formed it like the ear of corn itself, to the exact same volume, would it have fit?
Snag your kids an ear of corn or two and see if it works for you.