I am very fortunate to find a team of amazing mothers that have a love of doing activities with their kids, and also want to share it with the world.
Their activities are not only fun to do, but stick with the simple, easy-to-implement philosophy that I have always embraced here on Hands On As We Grow.
Meet Carlyn!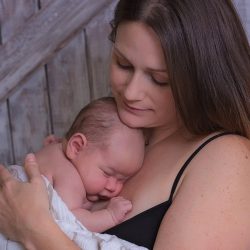 Carlyn is helping me behind the scenes at Hands On As We Grow, you might chat with her in The Huddle or The Activity Room, or even via email if you have had comments or questions.
One of Carlyn's favorite activities to do with her 2 boys is using a dry erase marker on the kitchen tile (so smart!). They draw hopscotch, swat-the-letter, or just write numbers, letters or sight words on the floor before wiping it away.
You'll be surprised that Carlyn has not only ran a marathon while pregnant but also has jumped out of an airplane!
Contributors of Hands On As We Grow
Meet Francis!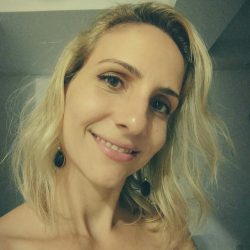 Francis is a Brazilian, now residing in the UK. She's a physical therapist and Pilates instructor.
You'll love Francis for her active, hands-on approach to activities. She loves physical, gross motor activities with lots of running, jumping (fits right in with Hands On As We Grow, right?).
She has a love of photography and coming up with creative and fun activities for her 2 kids (a girl and a boy). She's always proud to see her kids overcome challenges and develop new skills.
One crazy thing about Francis? She's eaten sheep's brain in Morocco (and liked it)! Tell your kids that the next time they won't touch their broccoli!
Meet Rachel!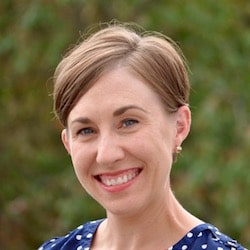 Rachel is a creative mom that loves to bake and color with her 3 kids. Surprising this creative mom was a former accountant and never liked being creative as a kid!
You'll love Rachel for her simple ideas and sensory bins.
Rachel loves using activities to connect and have fun with her kids. But also to hear them retell their fun to their dad at the end of the day.
The Elephant and Piggie books (affiliate link) always make her and the kids end up in fits of giggles.
Meet Julie!
Julie is a former teacher and now mother to 3 beautiful and kind kids and a cat, Peaches.
You'll love Julie for the learning she ties into her fun activities!
What makes activities so fun for Julie? Watching their imagination come to life!
Julie's favorite book to read to her kids is The Little House by Virginia Lee Burton. (Affiliate link)
Such a funny story about Julie: She's a twin and her twin sister is married to her husband's brother!
Julie also shares her brilliant learning activities on her blog, Jules & Co.
Meet Lisa!
Lisa is a former Recreation Therapist turned mother of two boys (6 and 3) and Day Home Provider. She loves to thrift, create and craft DIY projects for their home (it's gorgeous, you'll see little peeks into their home in her photos and be in awe). Lisa also has an absolute love of early learning.
You'll love Lisa because she has a knack and love of hands on exploration of what her kids are really into at the moment. Plus, being outside makes a happy family!
What makes activities so appealing to Lisa? Seeing kids engage and that moment in every activity where you get to see that look in their eye.
You'll be surprised to know that Lisa loves doing laundry (maybe she'll come to my house one day!) and watching thrift and grocery hauls on YouTube. Lisa also has had her faith tested when her youngest son was diagnosed with an autoimmune disorder.
Lisa shares many of her simple open-ended play and explorative invitations on Instragram.
Meet Alisha!

Alisha is a stay at home mom found doing activities with her kids to be something she loved! She has two sweet kids, a 3 1/2 year old boy and a 1 1/2 year old girl (as well as a dog and a bird).
As a former teacher, she loves spending time with her kids as they learn.
You'll love Alisha for her super fun, super simple activities that really involve the kids. She loves simple activities like painting and just playing with water.
Check out Alisha's favorite book to read to her kids: Tickle Monster by Josie Bisset (affiliate link).
You'll be surprised to know that Alisha loves to also collect handmade rag dolls! How cute!
Alisha shares lots of her fun activities in The Huddle, too. Join us!
Meet Brigitte!
Brigitte is a former Restaurant Manager turned recent children's book author, and homeschooling mother of two kind-hearted girls.
You'll love Brigitte for her insight on how to make activities a staple in your household. In fact, she has an awesome system for keeping seasonal activities going all year long, which she'll be sharing soon!
She loves spending time with family, volunteering, crafting, reading, and writing.
Brigitte recently published two adorable books, Pickles, Pickles, I Like Pickles and Jobs of a Preschooler (affiliate links).
You'll be surprised to know that Brigitte secretly wants a superpower of speaking and understanding all languages.
Brigitte also offers some cute coloring pages and activities on her blog, https://brigittebrulz.com/.
Past contributors you'll find activities from:
Meet Colleen!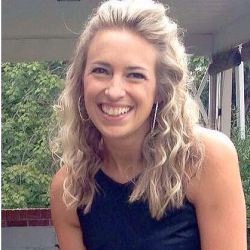 Colleen is a former Occupational Therapist turned mother of four! She has three girls and a boy, from eight years old down to two!
You'll love Colleen for her simple, creative ideas. Seeing her kids' creativity at work is such a delight!
Colleen loves to cook with her kids, its a favorite activity. She even has a list A-Z of favorite recipes your kids will absolutely love.
Check out Colleen's favorite book to read to the kids: "You Are My I Love You" by Maryann Cusimano Love. (affiliate link)
You'll be impressed to know that Lisa has ran four (4!!) marathons! Wow!
Colleen also shares lots and lots of fantastic kids activities on her own blog, Sugar Aunts.
Meet Marina!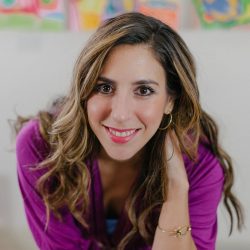 Marina is a creative mom with two kids in school. After having kids, this former elementary art teacher started her own art blog called Flash Bugs Studios. She loves to connect with her kids and talk about their feelings while creating.
You'll love Marina for her simple creative projects she does at home.
She has a love of photography, interior design, thrift store shopping, refinishing old furniture, and gardening! And she even traveled to Australia when she was ten years old and got to hold a koala.
Marina's favorite books to read to the kids are the Piggie and Elephant books by Mo Willems (affiliate link).
Being creative doesn't stop at putting art on canvas. Marina's favorite activity to do with the kids is making simple toothpick sculptures from foam beads. Simple!
Marina also shares lots of creative projects on her blog, Flash Bugs Studios.
Meet Sarah!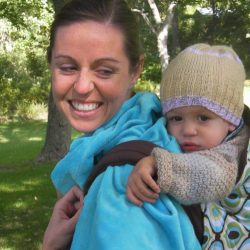 Sarah is a natural living Mama that also teaches very part time in the classroom and spends the rest of her time at home with her 3 kids.
She shares ideas for keeping your little ones busy, learning ideas, rhythm for your family, quiet bins, and so much more at her popular blog, How Wee Learn.
Fun activities Sarah has shared here on Hands On As We Grow:
Find lots of activities on Sarah's blog, How Wee Learn
Meet Lorien!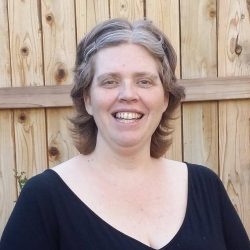 Lorien is a homeschooling mom of four, three boys and a girl (from age 13 to 3).
You'll love Lorien for her ability to create activities and games for all ages of kids. She can make up new rules for a board game that's made for older kids, so her 3 year old can play too.
Check out Lorien's favorite book to read to the kids: "King Bidgood's in the Bathtub" by Audrey Wood. (affiliate link)
As a former preschooler teacher, Lorien loves reading and writing, as well as homeschooling! She's also got a love of social justice, anime and science fiction.
Doing activities with her kids helps Lorien spend constructive time with her kids and make tons of memories!
She's most proud when she sees her older kids being compassionate towards the younger kids, including them in their play.
Lorien also shares parenting strategies on Creative with Kids.