Gross MotorToddlersPreschoolersIndoor Activities
Tape13 Comments
A very silly and fun gross motor activity to get the kids moving with a simple jumping game!
This is so simple. So, so simple.
I taped out 6 lines (after Henry defeated the 6, we upped it to 8) on the floor that are roughly a foot apart. Probably not quite. I numbered them, just as a measure of their success.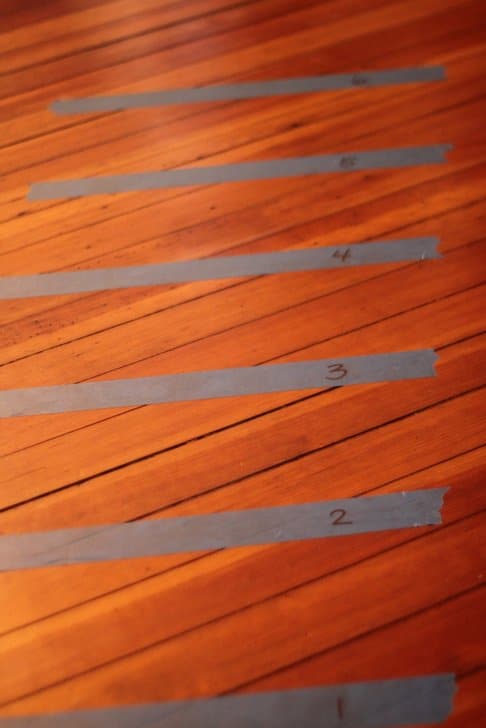 And that's it. I just told the boys to see how far they could jump. Starting at number one and see if they could jump to the end.
They literally jumped to do this game! It was so much fun. And really not much point to it except to get them moving and work on gross motor skills. But the game itself is just fun and silly.
You could add to the learning and have a preschool tally up their scores and work towards a number (maybe a number just a tad out of their counting reach).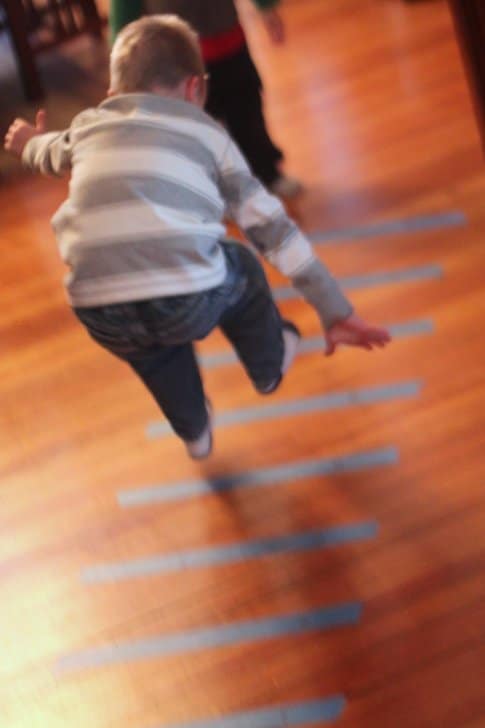 They did this over and over. Henry was leaping beyond the 6, so we set it up to 8 to challenge him a little. It made him do a little running start. He may have slipped on a few landings and had a wipe-out. But it was all fun for him!
George didn't jump too far each time. He made it more a game to try to jump just to the next line. And that was a great challenge for him! I loved seeing him jump. Henry wasn't jumping from a stand until he was probably 3, George has been doing is successfully for the past 6 months, since he turned 2. He seems very advanced in his gross motor skills. (But that's just me comparing my kids, which I know I shouldn't be doing… at what age should a child be learning to jump?)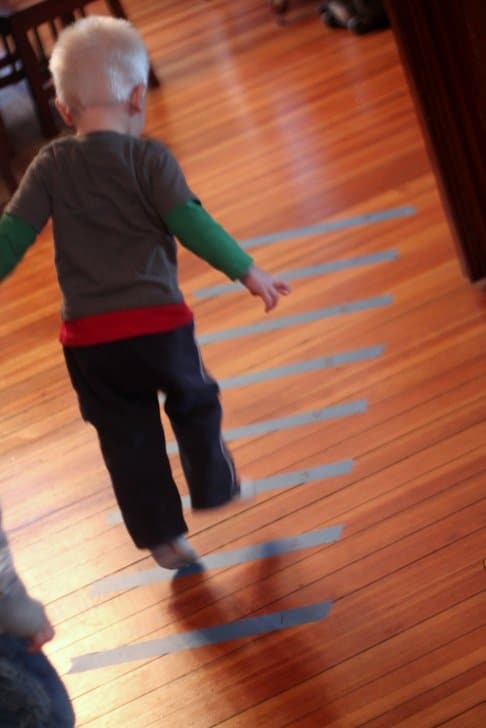 They just had a blast! I had a hard time taking photos through the laughter. It was just a great time for giggles.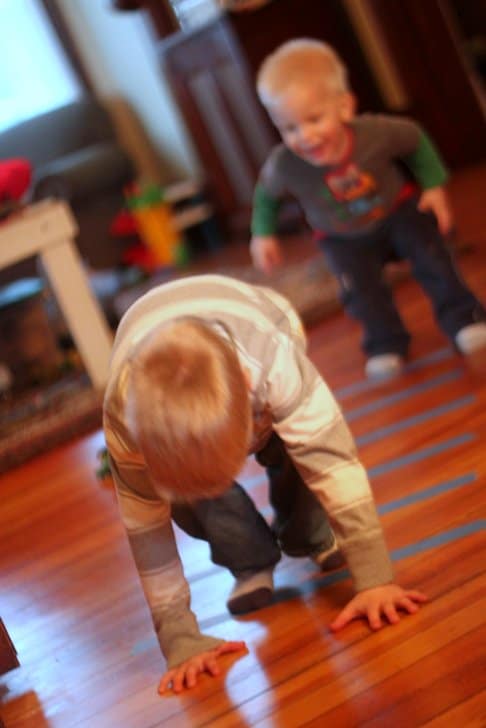 It was so nice to get the kids moving indoors on a cold, winter day. Definitely something we need to do more often. And this tape jumping game was just too simple (and definitely fun) to not do again and again!
Check out these gross motor activities to get the kids moving too!
The Imagination Tree also has an active jumping game to learn phonic sounds.