Activities
Gross Motor
Move & LearnGame
Music
Sensory4 Comments
Listen and move to the music with a fun follow directions game for preschoolers, from Alisha, that also works on gross motor skills!
Ever feel like your kids just don't listen? Yeah, me too!
Toddlers and preschoolers need a lot of practice to perfect those listening skills. Making it a game is an ideal way to get them on board!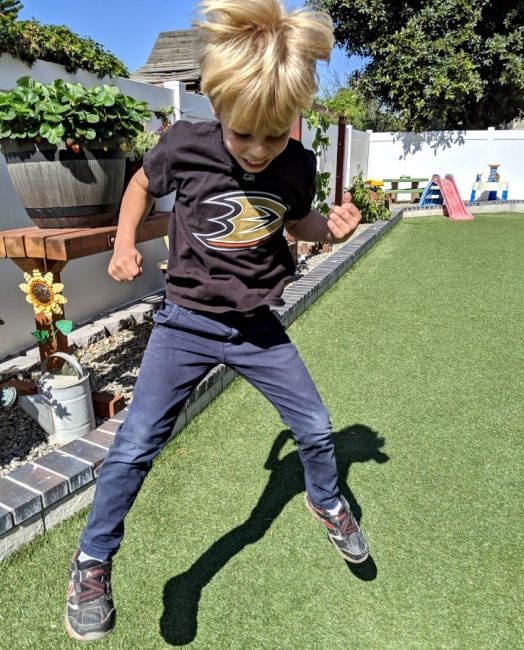 Bonus: moving around and getting really silly together is a great way to burn off lots of extra energy!
Easy Listen, Move & Follow Directions Game for Preschoolers!
What I love most about these creative games are how simple it is to set up and get started.
For your own follow direction game, you'll need:
4 or more different noisemakers or instruments
space to move around
That's it!
Make your own sensory noise maker to use in this musical game!
The follow directions game could need a bit of explaining before you get to playing.
You'll want to assign a movement to each noisemaker. For example, the drum sound means to stomp.
Here's the movements that we assigned to each instrument:
drum means to stomp
maraca means to shake
whistle means to jump
bell means to stop.
Explain that each sound communicates a different movement. Whatever sound they hear, they make that move until there is a new sound given.
The follow directions game continues until they hear the stop sound.
I recommend trying a practice round together. Practice and repetition helps kids have more success with complicated activities and skills!
Make each sound one at a time. Say together which sound was given and then which movement to make, then make that movement for just a short time to practice.
Keep on playing with two DIY board games your kids can make!
Move & Learn to Listen Together
Start making the different sounds as your kids make the movements. Make the sounds in the same order or mix it up – totally your call.
Pro Tip: some kids listen "better" with their eyes shut. Give it a try and see what happens!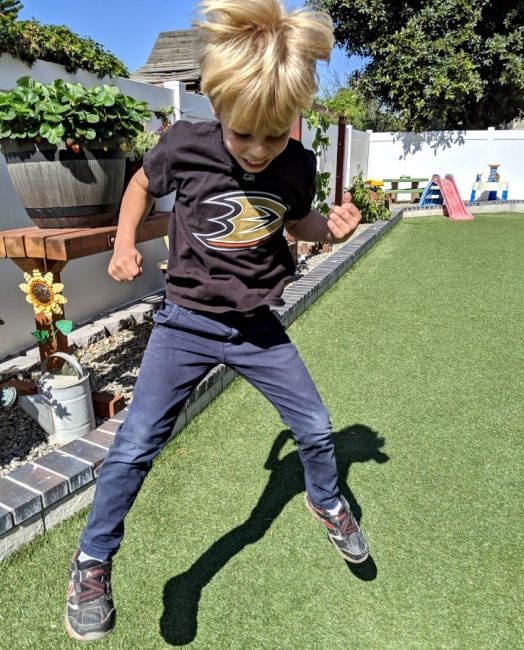 Ready to stop playing? Make the sound to communicate to stop and transition to the next activity.
A follow-up variation could be for your kids to become the sound maker and you make the movements. Or your kids could play this game as an independent group activity as well.
Did you know there's an extra little bit of sneaky learning in this game? Beyond just following directions, kids are actually discovering the basics of coding – where one symbol (like a sound) stands for another (like an action).
It's the basis of Morse code, sirens, first responder alerts, and more!
Have fun and enjoy listening, moving, and making memories together.
We love to move and learn together! What are your family's favorite active learning games?