Parenting
SponsoredGrade SchoolKindergartnersPreschoolersBusy Play
Mom Tips
Moms Parenting Advice
Can you remember the last time you had "me time" as a mom? Yesterday? Last month? Or… yikes, last year?
For most of us, alone time is pretty hard to come by, especially in the summer months when the kids are home all day.
Whether your kids are big or little, I think we can all agree that a little alone time goes a long way toward keeping mama happy. It's so important to find a regular chunk of time to recharge, refocus, and relax.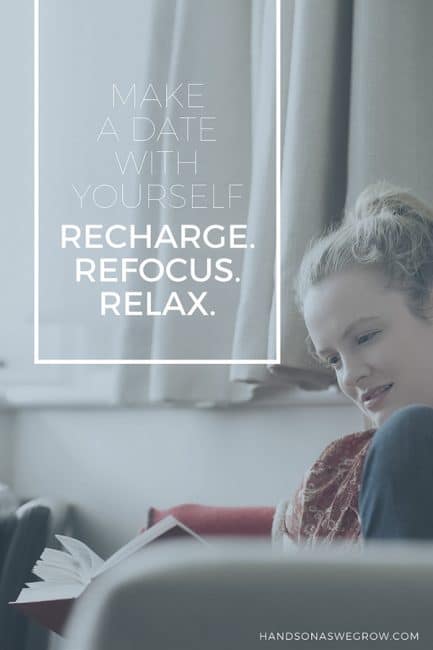 It helps us come back to our kids and families ready to be the hands-on moms we're meant to be!
But not all "me times" are created equal, you see!
Have you ever spent an hour or two alone, without the kids, only to feel like that precious time was wasted?
To get the most out of mommy "me time" I always think about three essentials as I plan.
We recently visited (and are excited to partner with) Chuck E. Cheese's with my preschooler for some "me time" (really!). Chuck E. Cheese's has teamed up with Kids Play Safe to implement healthy and safe cleaning practices in stores nationwide.
I was so thrilled to find that it was the perfect spot for fun for my little guy and a bit of "me time" as well!
Essential #1: What's Your Goal for Mom "Me Time"?
Before you decide where to recharge those mama batteries, it's important to decide what you want to do during this time.
Do you want to relax and unplug for a bit? Read or scroll through Pinterest uninterrupted for once? Or do you have a specific goal in mind? Maybe work on your business or blog?
I was excited to see that Chuck E. Cheese made it easy for me to get a little work done in peace. Not only did they have WiFi available, but their new menu includes delicious grown-up items as well as the traditional kid favorites.
Chuck E. Cheese's also fit in with my goal to keep a low budget for the day. Free entry is an awesome perk for moms who want to sit in peace but not play with the kids!
Essential #2: Find a Safe and Clean Spot for the Kids
The last thing you want to do is spend your "me time" stressing about your child's safety, right? That's why my number two essential is all about the kids.
If you choose the right location, your kids can come with you, and you can get some quality alone time too! It's a win-win, since getting a babysitter isn't always an option. What I love about Chuck E. Cheese's is that they received Kids Play Safe certification. This means that they've made green changes to positively impact the health and wellness of their customers.
On our recent visit, we appreciated the Kid Check program that helps keep the play area safe. An employee will stamp your hand with a number as you walk in, and then give your child a stamp or sticker with a matching number. Before you leave, they'll verify that your child is leaving with the right adult. Genius!
Another great safety and cleanliness feature was the improved environmentally conscious hand sanitizer stations. Chuck E. Cheese's is the first major brand to be recognized for its commitment to providing a safe, clean and eco-friendly place for its guests.
This goes a long way toward keeping you relaxed and stress-free during your mom "me time!"
Essential # 3: Put Your Next "Me Time" on the Calendar!
It's so easy to make these recharging times a rare occasion. Instead of wondering when you can fit in another mom break, why not be intentional about scheduling in this much-needed "me time"?
Here's your "me time" homework:
Before the day is over, write a note in your calendar or phone. Make a date with yourself, and do everything you can to keep that date!
The next time you schedule in some "me time," why not make it easy on yourself and head over to your local Chuck E. Cheese's for a fun and safe activity that everyone (including you!) can enjoy?
Connect with a Chuck E. Cheese's in your town on Facebook, Twitter, or Instagram. Or, go to the official Chuck E. Cheese's website to find your nearest location and see what's new!
This is a sponsored conversation written by me on behalf of Chuck E. Cheese's. The opinions and text are all mine.