Learning Activities for Kids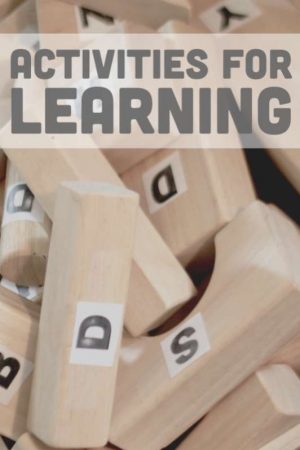 All play and activities to children is educational. These activities are educational activities that are created intentionally for learning. Learning letters, numbers, counting, and so on.
Many learning activities can be adapted to what your child is learning as well as their stage in development.
Sign up for the free 7 Day Challenge to get a variety of simple activities delivered to your inbox every day for 7 days!
Browse Learning Activities by Subject: